Curriculum Vitae     $99

Comprehensively Describe Your Achievements with an Effective CV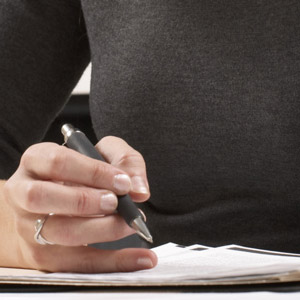 Though it is a lot more like a resume, the curriculum vitae (CV) puts more weight on your achievements. It is commonly required for graduate school admissions, research and consulting posts, higher education administrative jobs, academic service appointments, and many others. Focused on extensive qualification description, the curriculum vitae value the length of details more than the overview of acquired skills and knowledge.
There are several pieces of information that you can incorporate into your CV. These include, but are not limited to, dissertations, publications, professional papers and presentations, training, foreign studies, and field work.
Resume Valley has a trusted team of CV writers who are capable of meticulously preparing essential career details and writing them effectively.
Ever prepared a really interesting and well-thought out CV? Dare to have it the best way possible with our CV writing service! Only the most suitable professional format and smartest details to let you shine are applied!
A great CV is well-organized, describes your educational and employment background, and focuses on achievements not skills. We'll make yours as interesting as possible to ensure that you have the best chance.