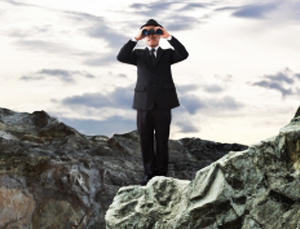 Are you having trouble deciding which professional writing services to trust? Can you not figure out which among the resume writing companies has the best writers and the finest offers? Do not let false advertising fool you. Consider these steps when choosing the most legitimate and the best resume writing company on the web.
How to Find the Best Resume Writing Company
1. Ask other people's opinions.
How effective are these resume writing companies? For sure, past clients can give you answers, so ask your friends, neighbors, and clients of their experience with any firms. Better yet, ask them to recommend the best provider near you.
2. Research on the possible companies.
After knowing what companies to contact, make a short list to guide you in your search. Further, think of several factors as you research. Check on their credentials, accreditations, awards, order process, turnaround times, reviews, and sample works, among others.
3. Examine the company's credentials.
Before you believe in any certifications and affiliations written on the company's website, make sure you verify them first. Are the details true or factual? Is the company a genuine member of the group or affiliation it belongs to? Does the organization exist and is it reputable? Dig deeper on the firm's qualifications and assess its ability to offer genuine writing services.
4. Gauge excellence.
Only the best writers in the industry receive awards and recognitions. They signify the firm's reputation and excellence in doing their job. Hence, check for such accolades when you hunt for the best resume writing company and when you trim down your searches.
5. Learn the steps.
Now, visit a couple of sites and explore them. Find out their buying procedure. Is the process convenient for you? The best resume writing company communicates with clients through various means. Hence, pick the firm with which you can make a direct contact via e-mail, chat, worksheet, and phone call. Further, know the payment method the company accepts.
6. Mind the turnaround time.
Note that each resume writing company follows different turnaround time. Total work time may depend on the level of difficulty, type of service(s), and inclusions. Thus, make sure you choose a company that offers the fastest service without compromising work quality.
7. Ask for samples.
To assess how the companies create their resumes, check samples that align with your industry or at least your focus of interest. You may check on their websites for samples or request for one if they are not available.
8. Read online reviews and forums.
When you doubt the testimonials displayed on a website, visit online forums to check how past clients describe the company. In addition, weigh in on their comments to end up with a good decision.
Before you sign up with the "best" resume writing company, consider your needs in advance. Choose a service that can provide you with a resume that best describes you as a qualified professional. Now, which application tool did you have a hard time writing? Resume Valley writes civilian and federal resumes, CV, and LinkedIn profiles. Browse through our website for more details.
Sources:
www.greatresumesfast.com
www.thebalance.com
money.usnews.com
Image courtesy of suphakit73 at FreeDigitalPhotos.net