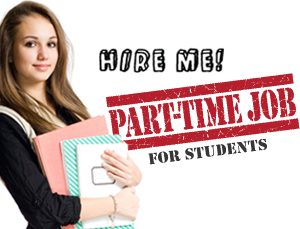 Nowadays, the competition for a single job opening is very tight. We cannot deny that this is one of the direct effects of the present economic crisis. In order to provide a comfortable life to our loved ones, we seek for employment. Even students and teenagers experience the same thing. They tend to look for part-time jobs not only for employment experience, but also to assist their families financially.
Every job seeker needs a specific kind of resume. There are resumes for executives, military, federal, entry-level, and even students. It differs based on the number of experiences. For a student seeking employment to support his/her studies, a particular resume must be created. And this is called a student resume.
Education is essential in fulfilling one's dream. It serves as a stepping stone for bigger opportunities. But how can these individuals achieve their goals and objectives in life if they cannot pursue their education? This scenario is indeed upsetting.
Seeking employment serves as an initial step for these young individuals. These will help them gain experience and confidence. Marketing and selling your competencies in a very tight employment market for the very first time are crucial. Most employers will rather hire competent applicants with ample work experiences. You can go through this stage by creating an impressive resume.
An impressive student resume must:
Detail and give information about your skills that you have developed while in school;
Highlight a good background on word processing and other computer applications if you consider working part-time in an office setting;
Include school activities, organization, and other school functions you have involved yourself with. These create a good impression on your prospective employer. Participating in different organizations develop, improve, or even unleash other strengths that you didn't know you possess;
Highlight your knowledge and competencies suited for the available position. In this way, the employer can verify if you are qualified to be invited for an interview; and
Formulate an objective that will answer the employers' ultimate questions: "Is this person competent enough to handle the position"? "Can this person be an asset to our company?" If your objective captures the interest of the employer, he or she might consider you for an interview or even for a vacant position.
Closely following these tips can help you land a job against several other students seeking employment. Earn enough confidence and you'll surely get what you deserve.