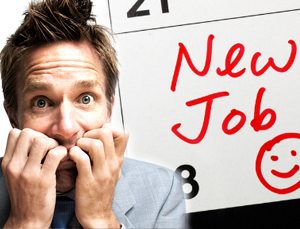 Your first day in your job starts a new phase in your life. The interview and job offer are not the only end goals. The end goal is for you to do and give your best performance for the job.
The first day you report to your new job or office may seem to be a bit scary, but provides an overall smooth or pleasant experience. The feeling is almost similar to transferring into another school. The only difference is that a workplace is more intense. Things may go beyond your control or measure. To ensure that everything will go smoothly, the following bits of information may help you.
Once a job is offered to you, be prepared. You are not yet entitled to relax or have your confidence go overboard. There are things needed to be done. You should continue to impress your boss and earn their trust. Add to these the co-workers you will deal with every day as you work.
On the first workday, they will sometimes request you to fill out forms and provide requirements they need from you for being part of their company. It is important that you submit everything completely. They are following a hiring process and you will be given ample time to accomplish your first task at work.
Your first day at work keeps you under observation and probation. Below are some tips you need to remember:
Take a good night's sleep. This will allow you to save energy and strength during your first day at work.
Just like in your interview days, prepare your things and clothes ahead of time.
Do not panic. Jitter is part of every "firsts" in a person's life. It is but normal.
Bring a small notebook or notepad and a pen. This may come handy once the orientation is started. List down as many information as you can to serve as your references. Include the processes involved, people you will work with, project deadlines, and many more.
Listen carefully to the instructions and information given you.
If you have questions, do not hesitate to ask. This will help you understand your work better and the responsibility that was given to you. Make sure you take note of all the answers. On the other hand, overloading your brain with to much information will do you no good. Process the first information given and write it.
There is a bigger chance for you to remember things if you write them down.
Familiarize yourself with the environment, work space, and teammates.
Be a keen observer. Not everything you will learn can be researched on the Internet or manuals. Some can be learned by simply observing people around you and their culture.
Be friendly, so your teammates will not be intimidated by your presence.
Act naturally, smile, and be confident.
Expect the unexpected. And if anything goes wrong, stay positive.
You can make it through your first day. After barely a month, you can become acquainted with the people, culture, system, and many other factors in your new job. You just have to learn what it takes to adjust to the changes in your situation and workplace.