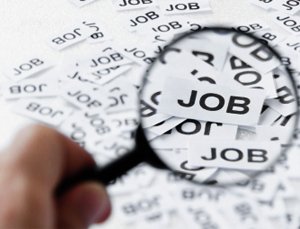 There's no denying that job search gets tougher as time goes by. The longer you get stuck in the limbo, the more frustrated and confused you will be. So to help you save time on your job search, try these tips:
1. Hone and expand your skills.
Whether you want to stay or transfer to other fields, you must upgrade and update your competences to keep up or have an edge over other applicants. You can take up online courses to add skills to your resume or read new books to get fresh ideas.
2. Clean up your social media profiles.
Most employers, if not all, search and check out their applicants online. Make sure you have a professional and updated LinkedIn profile. As for your other social media accounts, learn how to set your privacy settings so that a non-friend can only view certain things. Get rid of foul posts and inappropriate stuffs that prospect employers don't want to see. Also, never bad-mouth a former employer or company. Instead, join groups, participate in discussions, and build a network in your career field.
3. Set up job e-mail alerts.
Register your e-mail address to receive alerts from your favorite job board and prospect company whenever they have vacancies that are fit for you. This is an excellent time-saver and a great tool to remind you of any new job opportunities.
4. Use job search engines.
Take advantage of job search aggregators like Indeed. These sites collect vacancies from across the Web and put them all in one site. Many people consider them as one-stop shop for new jobs from various industries and a vital tool in job searches.
5. Stop using stock cover letters.
Cover letters should be custom-made for each company and position you're applying for. Once you've found a prospect, research about the company, read and understand the job description, and create a cover letter that will be specific to the post. If you can't do it, jot down the relevant info and let an expert do it.
6. Hire a resume specialist.
Hiring an expert may cost you some money, but being unemployed for long will be more expensive. So spend your money wisely and hire an expert resume builder like ResumeValley that can make your resume stand among other competitors.
For more career advice and resume writing tips, visit www.resumevalley.com.
Source: Image courtesy of ponsulak at FreeDigitalPhotos.net