In today's job search, LinkedIn has become a powerful tool to boost one's job hunt. With just one optimized LinkedIn profile, you're holding the key to thousands of job openings. But what if you've just started to use this professional social media? How will you stand out from the crowd of LinkedIn users? Can you sway potential recruiters? Those are the trials you must overcome. Having your credentials attached to your profile barely does a thing. Also, widening your reach through connections won't be enough.
Here's what you can do: You'll have to polish your LinkedIn header to make sure that a recruiter will visit your profile. So, how will you write a great LinkedIn headline? Worry no more; we've got you! We've listed some of the best LinkedIn headlines you can use to make your own and a few tips to get you started.
What is a LinkedIn Headline?
Before heading to our list of the best LinkedIn headlines, let's define it first. A LinkedIn headline is your first shot to present yourself to potential online recruiters. It should be the text below your name and can be different from your current position. While you can write almost anything on that text box, it's best to highlight your career expertise. Opting for skills attracts online hiring people, especially those who use targeted keywords. You can also make a short description of your primary skills and key strengths.
Headline is one of the most visible parts of your LinkedIn profile. That's why writing a pro-sounding piece is crucial—it can even make or break a career shot for you. Some LinkedIn users ponder on LinkedIn headlines as a factor to check before making verdicts. Also, it's a simple way to increase the visibility of your LinkedIn profile and land more job schedules.
Wondering how the best LinkedIn headlines play vital roles in securing job interviews? That's due to LinkedIn using advanced algorithm to help its users find what they need. When online headhunters are on the lookout for great talents, optimized LinkedIn headlines are served to them. Now, if your LinkedIn profile makes it to someone's search results, that's great news! You'll then get more profile views and, eventually, career breaks. Besides, having a unique headline helps your audience know more about you. Your pitch sets you apart from the crowd of diverse pros. With just 120 characters, you'll need to be creative and make your headline worth their time reading.
Three Examples of the Best LinkedIn Headlines
Before writing an eye-catching LinkedIn headline, you must set your goal. For job seekers, you can utilize your headline by using keywords that recruiters and online hiring people use. It needs to have LinkedIn keywords to let your hiring managers know what you can bring to the table. Other LinkedIn users opt for unique headlines. These are the pros who use the platform to market their services, enhance standing, and attract networks with fun LinkedIn headlines.
Here are five LinkedIn headline examples that you should apply when writing your own.
Sample LinkedIn Headline #1:
In this example, the headline contains keywords, achievements, and a key skill for the role. You can use this format if you have metrics to show off and entice hiring people.
Current Job Position: Financial Advisor
Headline: Licensed Financial Advisor | Secured 500+ Lives | Team Player
Sample LinkedIn Headline #2:
As we have said, you can also lead a dense industry with a unique value and selling point. Just take a look at this LinkedIn headline format which sounds stronger and more professional. With 120 characters, you were able to position your own unique value, show metrics, and include a call to action that sounds like a pro!
Current Job Position: Facebook Ads Manager
Headline: I Help Small Business Owners Grow their Audience and Boost Sales | 1,300+ Satisfied Clients | Interested? Let's Connect!
Sample LinkedIn Headline #3:
Being specific in what you write for your LinkedIn headline is one way to make it super effective. Tell exactly what you do and you will be surprised how many people would reach out to you.
Current Job Position: Digital Marketing Associate
Headline: Digital Marketing Associate at Example Company | Outrageous Marketing Ideas for Cool Brands
You are allowed to mix different approaches in writing a great LinkedIn headline. However, these 3 formats will help you make the most out of your LinkedIn profile. Remember, keywords and unique value make a great combo to utilize that 120-character description text box. Show off your measurable metrics, awards, feats, and key skills.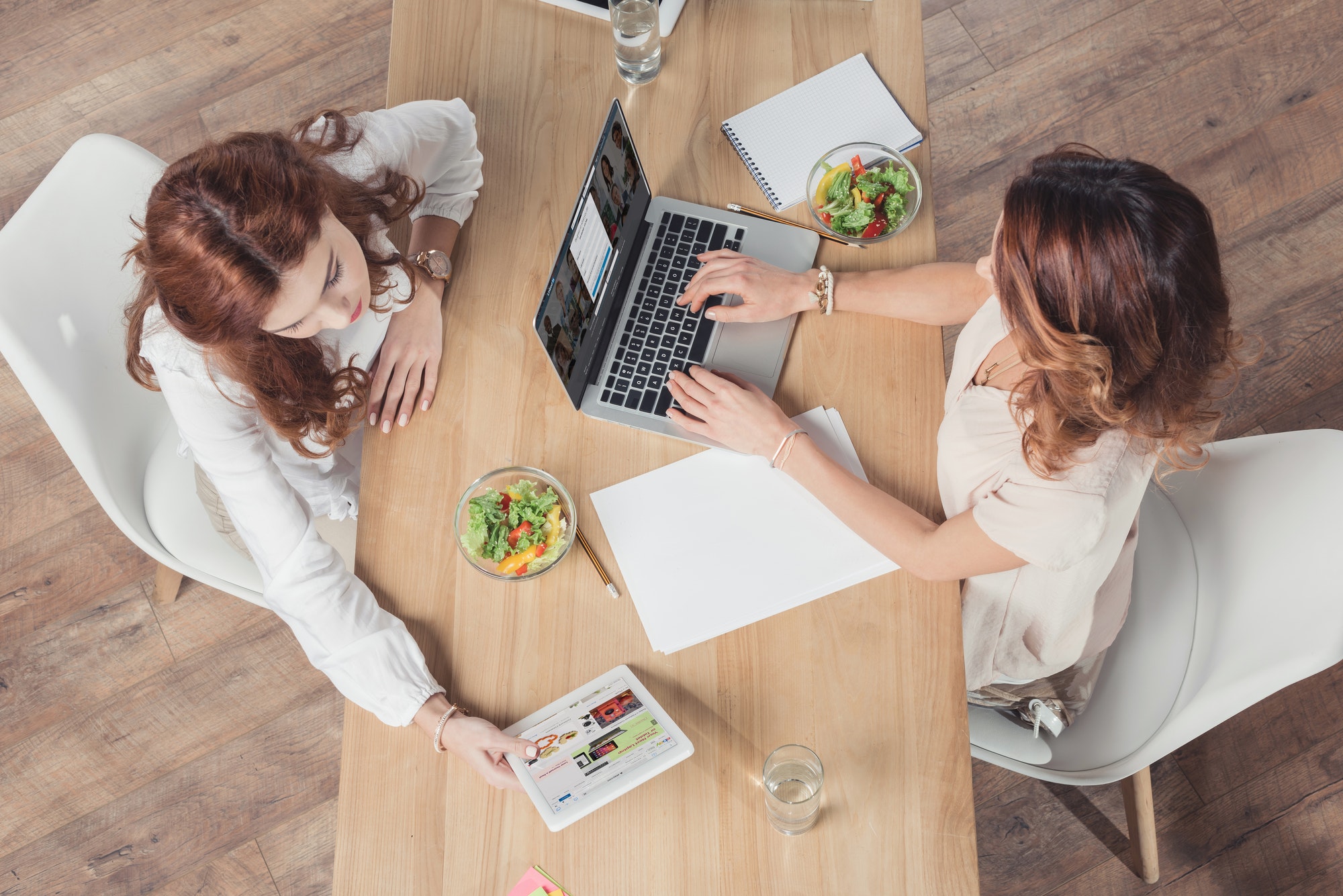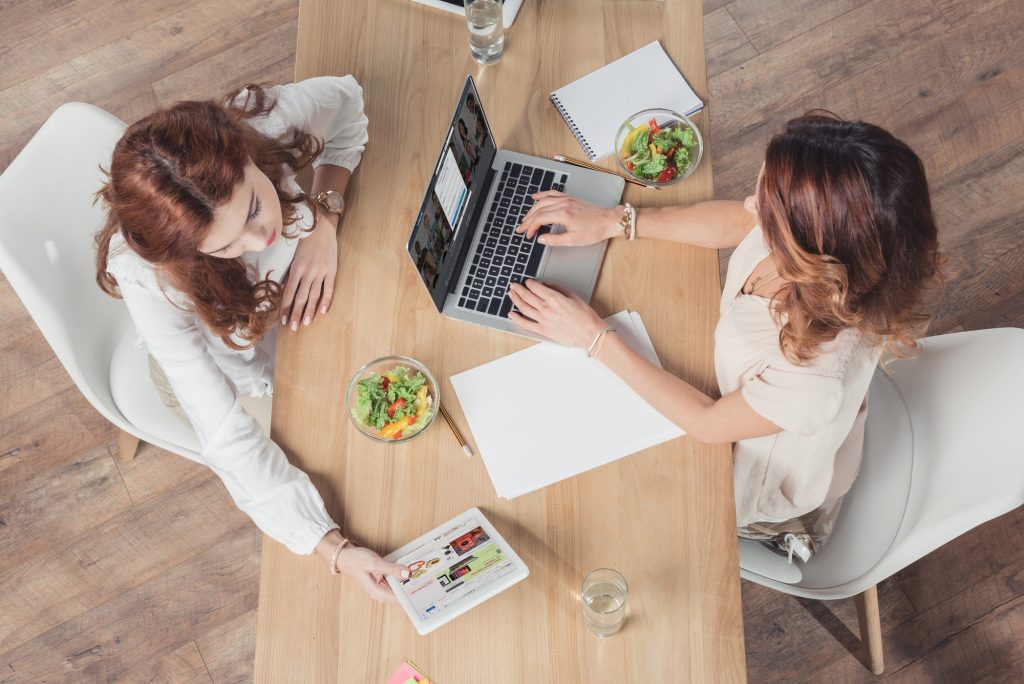 Five Effective Ways to Master LinkedIn Headline Writing
Here are 5 of the best practices in writing an optimized LinkedIn headline. Follow these and write an eye-catching pitch that hiring managers can't resist.
1. Keep your LinkedIn headline simple.
Your headline shouldn't be complicated. Make it easy to read and avoid excessive characters that may affect the appearance of your headline. Remember, the goal is to attract potential recruiters and broaden your network. Don't throw off that crucial chance to connect with diverse professionals. Hence, avoid a headline that's complicated and hard to read.
2. Know your target audience.
Before choosing the right keywords fitting your target job, knowing your target audience is a must. Consider your recruiters' job qualifications and how they will search for you. Knowing your audience is like promoting yourself dressed in the key skill set they are looking to hire.
3. Be clear, compelling, and specific with your headline.
You only got 120 characters to introduce yourself. Therefore, you need to be clear and specific with what you do. You can also add compelling words, but don't go over the top. Online hiring people won't bother to solve a puzzling headline or reading a quote. If you have the skill set ready, more will be attracted to you.
4. Write a unique value proposition.
If a hiring manager lands on your profile, they are looking for something that sets you out of the pack. Hence, your unique value plays a vital role in your LinkedIn headline. This can be a skill that you have or a first-class training you took to boost your skills. That's why writing your own unique value instead of the LinkedIn default headline grows your chances of landing lucrative careers.
5. Be careful with words.
Your main goal is to impress the people who visit your profile. So, it's tempting to use big, bold, and striking words. Trying too hard to please your network won't do any good. Hence, be careful when opting for words like best, amazing, expert, keen, skilled, competent, or even hardworking. Instead, showcase awards or career highlights that have metrics your readers can quantify.
Need Professional Help in LinkedIn Profile Writing?
LinkedIn has over 660 million users. That's a huge number of rivals and career prospects as well. Hence, if you're looking for a job, you better take note of the best LinkedIn headlines to use. Besides your headline, there are other factors that you need to optimize for your LinkedIn. But having a great headline is a huge perk.
Still having a hard time writing your own LinkedIn profile? It's alright, we're here to help! Resume Valley offers affordable LinkedIn profile writing services just for you. Contact us today.