Are you a jobseeker? With today's technology, finding jobs has never been easier. With just a few taps on your phone, you can already filter your job search and apply for your target job post. All you must do is upload your resume and wait for the phone to ring. However, due to the tight competition, you won't know when you'll receive a recruiter's call. Boost your chances and land your target job, fast. Improve your LinkedIn Profile writing!
With LinkedIn's almost one billion users; many consider it as the largest professional networking site. LinkedIn is now a prime source for the best talents worldwide. In fact, 77% of recruiters prefer LinkedIn for their social media hiring efforts. With a growing number of users, how will you make your account standout? Fret no more! We're here to give you tips on how to catch employers' eyes through your LinkedIn profile.
LinkedIn Profile vs. Resume: What's the difference?
When you first visit LinkedIn, you'll notice that it bears a resemblance to your resume. Perhaps, your first instinct is to lift the contents of your resume into your profile, and voila, all done. However, if you do that, you'll fail to maximize the use of your LinkedIn profile and recruiters would just get past your account.
Your resume is the marketing tool you present to hirers. As a job seeker, you tailor it to fit all your skills and achievements in a limited space. Meanwhile, LinkedIn stands as a backup to your resume. Your profile is a prime estate to show all your network, recruiters, feats, and successes. Writing a good profile is your chance to detail what you did in your previous job and how your skills can contribute to the success of any company. Ready to transform yours into a professional LinkedIn Profile? Don't just look at any LinkedIn profile examples. Instead, check out these tips!
4 Vital Aspects of Your LinkedIn Profile
Building a professional head shot should be the first thing you need to do in your LinkedIn Profile. Choose a photo that shows your integrity and professionalism in this section.
Your headline acts like an ad. It tells people what kind of service you provide. It's your first chance to attract a hiring manager's attention. Hence, it's best if you can include keywords and top skills in this section.
Want to increase your network? You must introduce yourself and persuade hiring managers with your LinkedIn summary. Speak your field of expertise in two to three sentences.
Include your work experiences, skills, and feats–confirmed by the recommendations your colleagues gave. This will help you build your network.
Linkedin Profile Writing Tips
After knowing the difference between your resume and LinkedIn profile, it's now time for you to learn how to write your profile. Read our tips below to help your kick-start your LinkedIn profile!
LinkedIn Headline
From the name itself, the headline is the first thing other LinkedIn users will see in your profile. Hence, use this chance to attract their attention and build networks. To create your header, ask yourself, "What's my passion? What drives me to succeed? What am I striving for?"
However, when you managed to answer these questions, a new challenge occurs. You must squeeze your ideas into 120 characters. Think you're not up to the task? Don't worry! Here's a proven formula from William Arruda, a personal branding expert.
To create your headline, try this:
JOB TITLE/COMPANY + KEYWORDS + ZING!
In his Forbes article, he further explained why your headline must include these three vital elements. Your job title and company show your commitment to your current employer. It also gives hirers an idea of the skills you can offer.
Meanwhile, keywords also influence how you appear on search results. Hence, you must choose your keywords properly to appear in recruiters' searches.
Finally, since we've mentioned that your headline is your first chance to introduce yourself to your network, find a way to insert flavor in your header. What makes you interesting? What sets you apart from the millions of job seekers who are in LinkedIn? Communicate your value using the zing.
LinkedIn Summary
Your summary is a 2000-character text box where you can introduce yourself and entice the visitors of your LinkedIn profile. Hence, write a story that compels them to read more. It can be an intriguing anecdote or a thorough account of your work history. Through your background, you can portray yourself as an expert honed by experience.
Unlike the header, there's no foolproof plan to create your LinkedIn summary. You may see examples of a Linkedin summary template, but that doesn't guarantee that those templates match your needs. Hence, you must establish your statements using your own words. Don't hesitate to use bullets, too.
Before you look for more Linkedin summary examples for job seekers, consider these common topics first when you create your LinkedIn summary.
Describe what makes you tick
Start your summary by telling your passion. What drives you to do better other than the paycheck? Instead of listing your job description, it would also help you establish your image if you radiate interest in your work when you tell things that matter to you the most.
With this approach, feel free to choose which of your career feats should be emphasized to establish your credibility. Most career changers opt for this kind of LinkedIn profile writing.
Describe your present role
There's no need for you to repeat your name, nor your job title in this approach. Rather, explain how you got there, in simple terms. Share your challenges, your successes, and the skills you honed to achieve the said results.
This approach is perfect for mid- to senior-level professionals, you may cite anecdotes of your successes and your takeaways from the said experience.
Reveal your character and life outside work
This approach deals with stories that reveal your personal character more than your professional history. This type highlights core values such as gratitude, humility, and humor. This writing style must show your authenticity as a LinkedIn Profile writer.
Bonus Tip: Want to make your summary stand out more? Don't hesitate to include media into your LinkedIn profile. Do you have photos or videos of your works? Do you have presentations and white papers in your earlier career? Include them in your About section for it will help you build trust as you flaunt your skills.
LinkedIn Background
Remember your experience section in your resume? Here's where your LinkedIn profile and resume are alike—they both tell your work history. However, in LinkedIn you have ample space to explain the context of each job. But it's not a simple listing of your job description. Instead, try to use this technique called the PARS Method.
To create an entry in the background section, bear in mind:
PROBLEM + ACTIONS + RESULTS + SKILLS
These factors allow you to define your work successes. To get a better grasp, ask yourself, "What was the problem that I addressed? What actions did I do? Were the results successful? Which skills did I use or develop?" With this, hiring managers can decide if you're the right fit for their company.
Use action words, and don't forget to include keywords, as well. It also helps if you include a short overview of your work in each job entry. With your LinkedIn headline, summary, and background in place, you stand a chance to grow your network, and attract more hiring managers!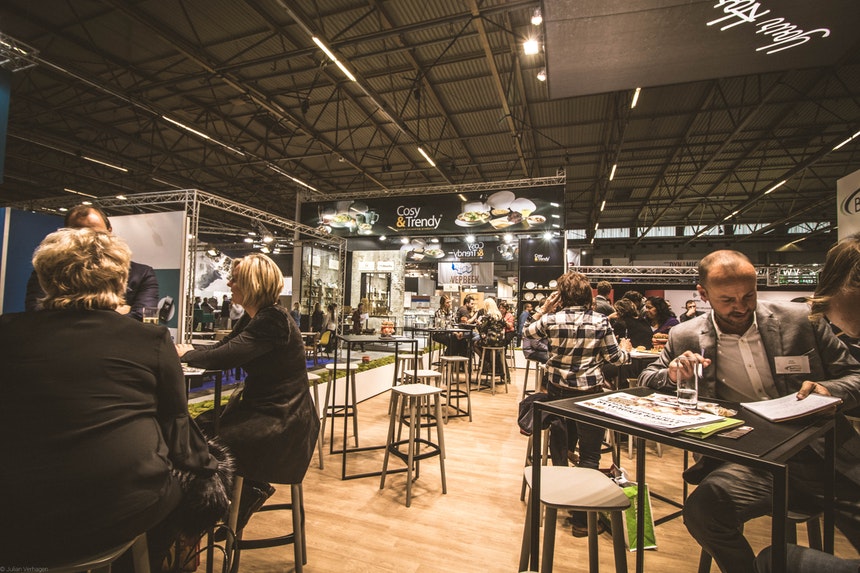 Other LinkedIn Profile Writing Tips to Remember
Enhancing your profile doesn't stop once you boost these elements. Hence, you must ensure that you get the best out of your account. Check out seven more tips on how to boost your LinkedIn Profile!
Rearrange your skills section
Sort your top three skills and place them in a section where your colleagues can confirm them. Remove those skills that would not help in the success of your profile.
Try to ask colleagues, bosses, or even clients to leave you a recommendation. It pays if they choose a specific skill that they endorse about you.
Finding groups is one of the most helpful ways to make networks. Yet, not all users take this chance for a recent report says that 2% of LinkedIn users haven't join any group. That said, maximize the use of your account and join groups that add depth to your LinkedIn experience.
Images and video attract more attention than plain text. Hence, don't hesitate to post media on your profile.
Write at least one article
When you write an article, it displays your opinion, and that your desire to share it with others. Hence, write the way you speak. If you wouldn't say it, don't write it.
Are you looking for a job? Don't be shy to say that you're looking for the next best job. Use LinkedIn to ask for referrals and connections.
Hire LinkedIn profile experts
Do you think creating a LinkedIn profile is a challenge? No worries, you can outsource LinkedIn profile writing, instead!
When you look for the best linkedin profile makeover services, cooperate with your LinkedIn writer to come up with strategies that best describe you as a professional.
Resume and LinkedIn Profile Services
The best way to ensure both your resume and LinkedIn boost your chances to get your target job is to enlist the help of professional resume writers. Need help to do just that? Contact our experts on LinkedIn Profile Writing right away.
Image Sources: Startup Stock Photos from Pexels and  Julian V from Pexels
Sources: business.linkedin.com | forbes.com | business2community.com | thebalancecareers.com | linkedin.com | themuse.com | melissallarena.com | powerformula.net | 99firms.com