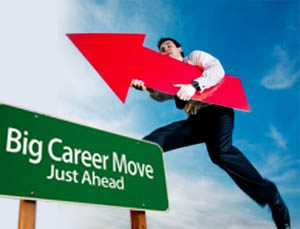 Sometimes even the most well-planned career moves can go wrong. Just when you thought you were the perfect fit for the post, it always ends up in the trash. Hence, you can't help but feel frustrated and disappointed most of the time. But then, you realized even though a job search is overwhelming, it also brings out the best in you. With more than a year looking for a job, you've already tried all the resume writing tips listed on the Internet to help you ace an application.
You'd tirelessly note the do's and don'ts to gain a competitive advantage over other applicants. Since resume writing is the most challenging part, you also spent extra hours to read blogs and watch video tutorials to make sure you're doing the right thing. However, you noticed that a few information you have don't apply to every job you've seen.
Resume Writing Tips for An Effective Career Shift
Since there's no one-size-fits-all formula in crafting a compelling application summary, here's a compilation of effective resume writing tips that every applicant will need to win a dream job.
1. Pick a resume style that works for you.
Don't stick to any chronological, functional, or combination format. But since you're moving to a new industry, use the functional format to highlight your accomplishments and not the gaps in your career. To know which one works best for you, consider whether you want to focus on your experience or your skills.
2. Focus on your accomplishments.
The best way to grab the hiring manager's attention is to show that you're an asset to the company. Hence, it's better to discuss the results than the tasks. Instead of presenting that you're a responsible sales manager, why not show that you have helped the company increase its sales by 50 percent in three months? Doesn't this sound better?
3. Choose your words carefully.
Do not waste the white spaces in your resume on unimportant details. Choose action-oriented words that create impact. For example, "ensure and maintain customer satisfaction on the products and services offered by the company."
4. Keep it clean.
Hiring managers will not read a resume that's filled with grammar mistakes and typographical errors. Don't squeeze all your life experiences in a one-page document. Though difficult, you'll learn to streamline the process by highlighting only the experience that applies to the job post you're considering.
5. Update your resume.
Updating a resume is a less complicated process than writing one all over again. Hence, keeping your document organized and ready certainly saves you a lot of time and effort.
To do better in your job search, keep these effective resume writing tips in mind and your planned career move will not be so far away from becoming a reality. For more tips about an effective career change, feel free to browse our resources page.
Photo by JESHOOTS.com from Pexels