Those looking for sales associate jobs should know the importance of a strong senior sales associate job description on resume. Are you one of them? Don't worry. This article will help you with your job search. We prepared the lists below to serve as your guide on what to include on your resume, and make sure you are qualified for the job.
Senior Sales Associate Jobs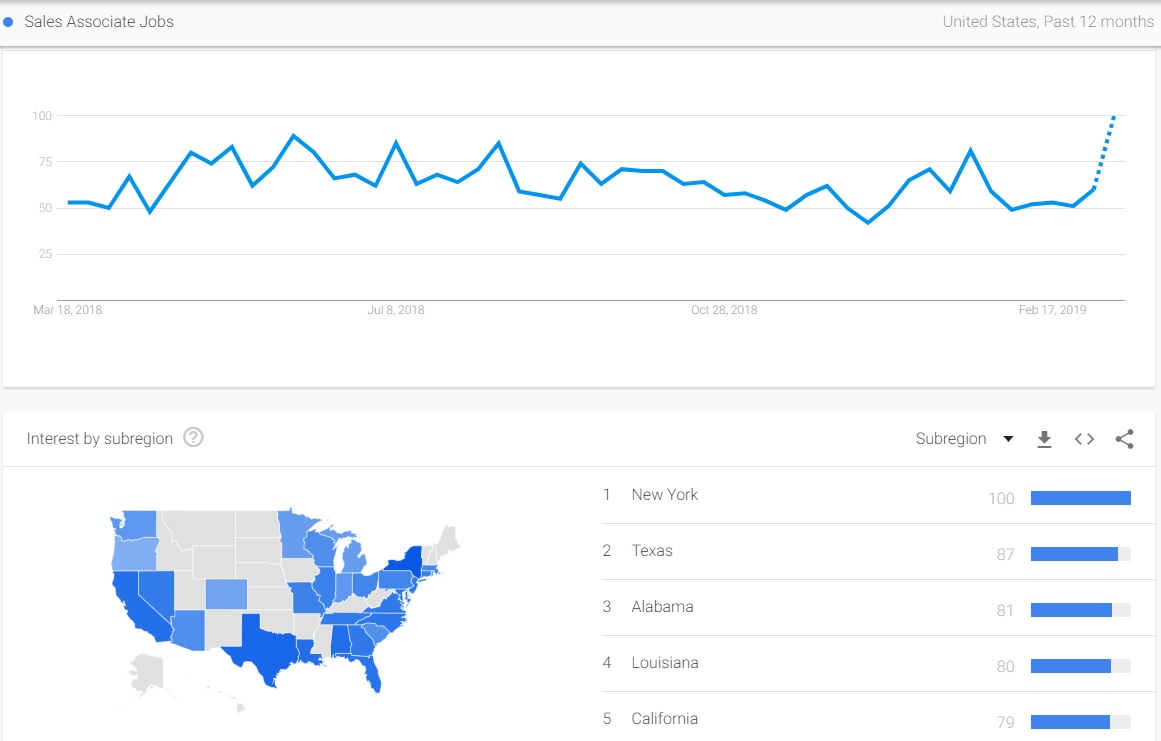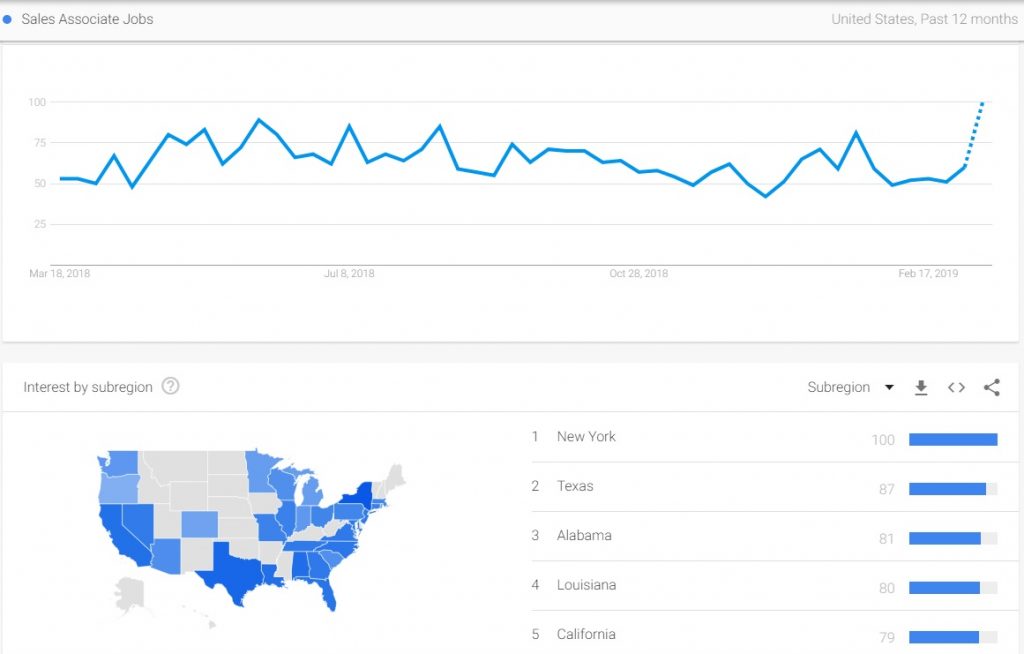 Google Trends shows a large number of users searching for sales associate jobs, particularly in New York and Texas. As for the pay, Glassdoor states that in 2019, the average salary is $43,982 each year. This means that if your resume contains in-depth senior sales manager job responsibilities, you have a good chance of getting hired.
To achieve this, use the sample senior sales associate job description to know what to include and highlight on your resume.
Senior Sales Associate Job Description for Your Job Search
What details does your resume need to have? Check the examples below.
Direct and oversee the company's sales policies
Take charge of planning strategies aimed to achieve set goals
Serve as subject matter expert to address all issues and concerns
Ensure efficient staff performance through leadership and training
Work closely with staff and clients to improve customer satisfaction and sales potential
Resolve customer complaints by checking the problems and coming up with sound solutions
Prepare reports for the top management's review, including daily call activities, daily calls, and work plans
Senior Sales Associate Skills to Put on Your Resume
Apart from the senior sales executive job roles and responsibilities, your resume needs to contain the skills needed for the job. Thus, we listed some of them below.
Business development
Strategic planning
Sales cycle management
Leadership and team building
Account management
Client relations
Client prospecting
Sales closing
Sales forecasting
Create Your Senior Sales Associate Resume Now
Now, you're ready to write the senior sales associate job description on your own. See to it that you include all the details that will make you stand out from the pack. But if needed, help is on the way. A professional resume writing service guides you on how to best present your credentials. And if you choose to avail such service, you may use keywords to makes sure your resume passes the ATS.
Do you need a hand in writing your resume? Contact us now and work with our professional resume writers to get started!