In today's job market, several job seekers with little to no experience are raring to land their dream jobs. In fact, in 2018 there was a large volume of online searches for 'resume with no work experience', many of whom were from California and New York. This begs the question, how do you write a resume with no work experience to stand out from the rest?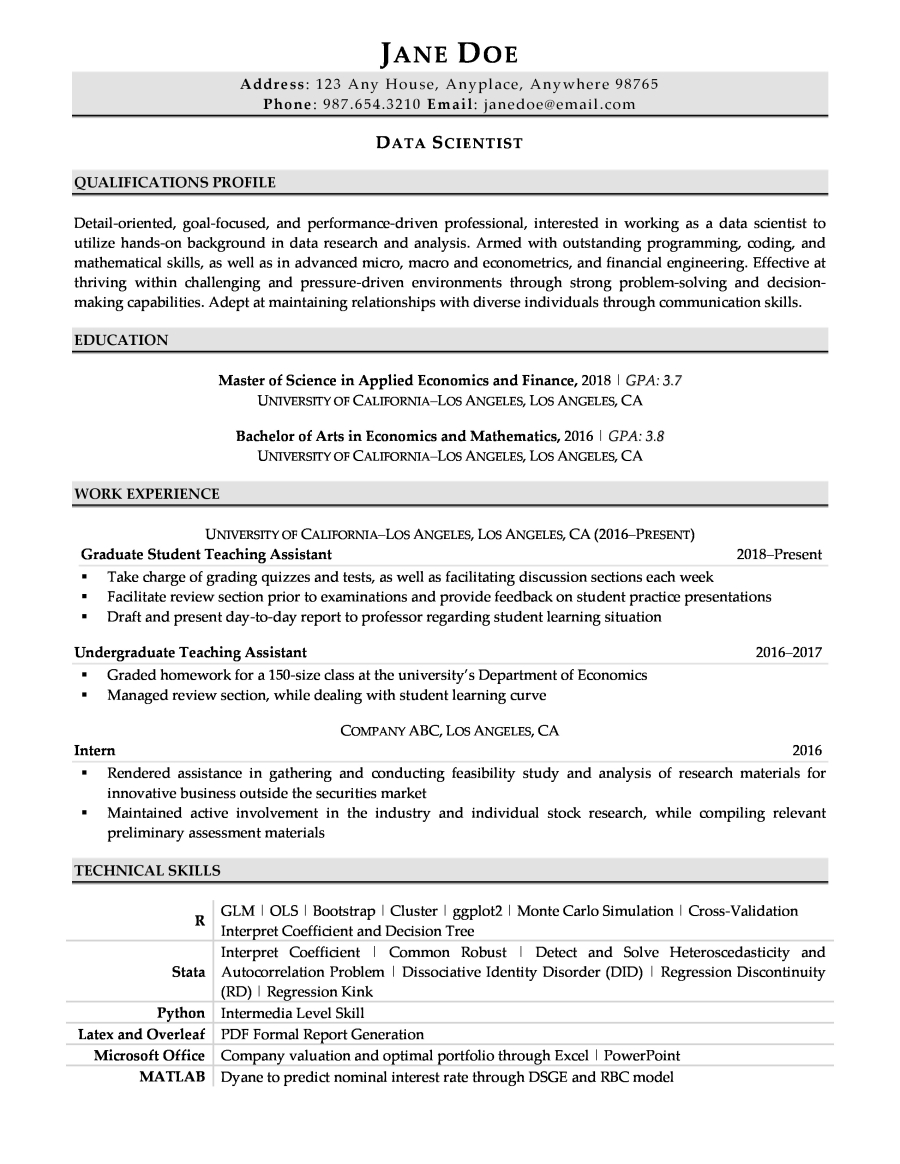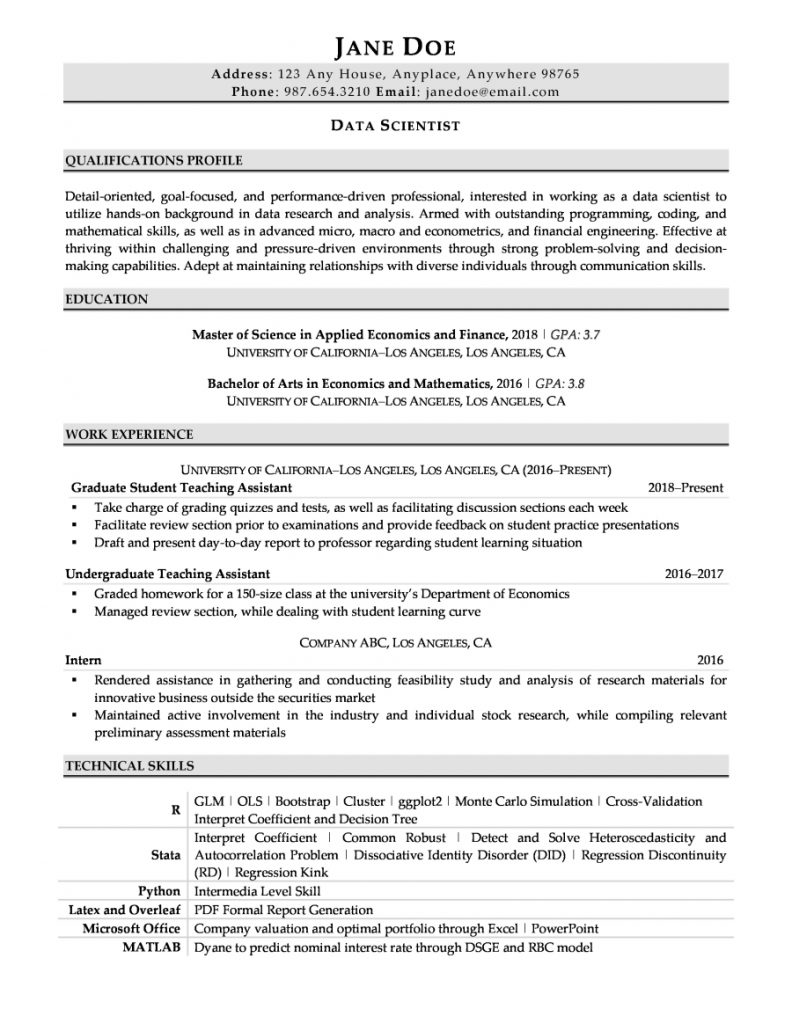 8 Tips on Writing a Resume with No Work Experience
If you're looking for resume examples for students with no work experience, take a look at the picture above. This article focuses on useful tips to help you take that first step in your career. By following the pointers on how to fill a resume with no experience, you can feel more confident with your job search.
1. Write a strong summary profile.
If you're wondering how to create a resume with no job experience, start here. The summary section is the first thing on your resume your readers see, so make sure it catches their attention right away. Avoid using resume objective statements, which focus more on your side instead of the employers'. A summary statement, conversely, tells the employer who you are and what you can bring to the table. State what the company gets in return if they hire you. Doing so can convince them to keep on reading your resume.
2. Use the appropriate resume format.
This also applies if you're building a resume with little experience. Choosing the correct resume format depends on your credentials and job choice. The four widely used formats today are chronological, functional, combination, and targeted. What format should we use for resume with no work experience? Employers generally prefer chronological and combination resumes. However, your job search might need a functional format. Whatever the format you use, though, be sure that your resume emphasizes your skills and value offer to your prospective employer.
3. Highlight your education and skills.
Yes, you have no previous jobs to speak of. But you may have a degree and the skills you learned from school. Expand on them. Can your studies be used to this job? Are the skills required the same as the ones you mastered in school? Include them on your resume.
4. List all your related activities, such as schoolwork or internships.
While you listed your education and skills above, focus on your other experiences this time. Do you have paid and unpaid college internships? Put them on your resume. Including them is one of the best ways to beef up a resume with no work experience. Internships prepare you for the real world, so employers value job seekers with such experiences on their resumes.
5. Don't forget other activities, too, such as volunteer work.
A majority of employers say they take volunteer experience seriously. They review if the applicants had done volunteer work in the past and prefer screening them for job interviews. Why? Because any volunteer work says a lot about the applicants. Have they gained skills that can be useful to their new work?

Conversely, while we can include hobbies, limit them to the ones relevant to the target job.
6. Include keywords to pass the applicant tracking system.
Most businesses today use applicant tracking system (ATS) to sort job applicants' resumes. Employers prefer ATS because it helps recruiters work more efficiently. For the ATS to screen you, adapt to this trend. Start by including keywords related to your target job. Drop buzzwords and phrases without substance, such as 'team player' or 'highly driven'. Instead, use industry-specific keywords required by the job post. If you possess those skills, include them on your resume.
7. Send a cover letter along with the resume.
Armed with only a resume with no work experience, your chances of getting hired become lower. Therefore, it's strongly recommended sending cover letters along with resumes. Whereas entry-level resumes contain strictly education and skills, cover letters serve as the medium to convey your personality. Use it wisely to show prospective employers why you're the qualified candidate for the job. Remember, a good cover letter can persuade an employer to reach out to you for a job interview.
8. Proofread, proofread, proofread!
Make sure your resume is free from grammar and spelling issues. Because recruiters place high premium on error-free resumes, it's important you do the same. Keep in mind you're marketing your personal brand, and mistakes on your resume may affect your application negatively. Thus, proofread your resume more than once. Then, have a friend or family member review it again to catch mistakes you might have missed. Only then should you submit it to your prospective employer.
Resume with No Work Experience? Hire Resume Valley Now
As you set your sights on joining the workforce, you need to master the ABCs of writing a resume with no work experience. But if you need help, Resume Valley offers premier resume writing services to guide you succeed in your job search. Do you wish our expert professional resume writers to help you? Contact us today!