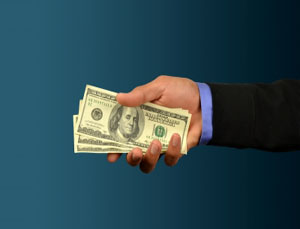 Are you receiving the right salary? Will you negotiate to seek a raise? Learn the right answers so you can make a move before the next payroll period comes.
Latest Data and Stats
Online-based compensation information firm, PayScale, has released their Salary Negotiation Guide for 2016. From the report, it says that 75% of workers who asked for a salary increase got nods from their bosses. This proves that business owners are keen to heeding the demands of the workforce.
Do you want to know how many people ask for a raise in the U.S.? Read these interesting facts from PayScale's data geeks:
Millennial generation
People in the so-called Gen Y generation are less likely to ask for a wage hike. Records show that only 37% of millennials have sought for a raise. Besides having "little" work experience, they think it's awkward to ask for a raise as their employer might think they are pushy.
Baby boomers
Baby boomers, upon reaching their early 50s, already fear losing their jobs. Thus, they no longer ask for an increase citing concerns on age bias in the corporate world.
MBA degree holders
Gender bias seemed to exist in salary hike requests among MBA degree holders stating that bosses favor giving hikes to men than women. PayScale reports that 63% of males received their requested adjustment while only 48% of females did. Likewise, 21% of requests from females got rejected, compared to 10% of males who received no raise at all.
English majors (language and literature)
Fifty-one percent of professionals from this group asked for salary increase. Those who didn't request for an adjustment said they weren't comfortable talking about their earnings.
Men vs. women
It seems women—from regular worker to CEO—aren't keen on discussing their salaries. Thirty-one percent of female respondents said they didn't do it, as opposed to 23% of men who didn't. For CEO posts, about 26% female execs and 14% male CEOs didn't negotiate wages.
Resume Valley hopes to help the labor sector realize its potential to earn more. If you feel underpaid, then inform your boss in the most proper way. When there's no chance to approve your request, perhaps you need to find new job prospects. If the latter sounds more viable, be sure to present a compelling application summary.
Use resume and CV templates and samples to assist you in creating striking documents. When these resources aren't enough, seek our professional writing services.
Image courtesy of anankkml at FreeDigitalPhotos.net