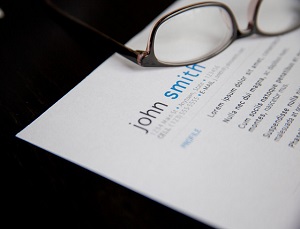 Resume is a powerful tool that helps job seekers get an interview. Many aspirants, however, face the burden of writing their own summary and finding the relevant resume samples to guide them.
Are you struggling to write the perfect piece for your job hunt? What essential details should you include on your resume to make it perfect? What other factors can help produce a compelling application document?
Our career experts share these tips.
Textual Contents
Keep in mind these guidelines when writing the basic sections of your resume:
Header – Display your name and contact details. These include your phone, fax, home address, e-mail address, and website).
Career tag – Specify your target job or at least your job options and/or preferred industry.
Qualifications profile – Include bulleted phrases that describe you as a professional.
Skills and/or strengths – List your core skills to prove your ability in a certain field.
Work experience – Sum up the jobs you have held for the last 10 years starting from the most recent. Include only the most relevant jobs and do not forget to state your job title, duties, employers, as well as your inclusive years of service.
Major feats – Cite your contributions that have brought success to your former employer/s.
Education – State your degree, the name of your university and its location, your inclusive years of attendance, GPA (only if high), and your thesis' title.
Awards and Honors – Specify your accolades as a student and as employee. Cite, as well, the specific awards you have received and the date you have obtained them.
Other sections – Include a list of your trainings, activities, memberships, and other credentials.
Here are other important textual contents you should consider when writing your summary:
Keywords – Insert words and phrases commonly used in your industry to signify your knowledge and experience in the field.
Link/s to portfolio – Add a link to your portfolio so recruiters can assess your skills. This section is ideal for graphic designers, web developers, and writers.
Visual Appeal
How can you make a striking piece? Below are great suggestions:
Small icons – Use these tiny graphic images in the header section to replace words such as phone, e-mail, and home address.
Tables – Place each section header inside a table but remove its borders to make it look better.
Other techniques – Improve the appearance of your copy by using of other visual enhancers, such as borders, shading, and typeface variations.
ResumeValley has a collection of resume samples for various job hunters. Browse through our web pages and review how we make them.
We also offer resume writing service. Discuss your project with our support team.
Photo credit: flazingo_photos via Visualhunt.com / CC BY-SA