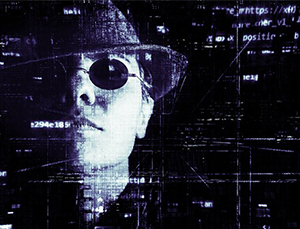 You're a new human resources (HR) manager and screening candidates isn't foreign to you. Yet, making sure if their documents are true pressures you. Still stunned over your high-level post, prove how great you are at getting the most qualified hopefuls despite resume fraud. Done on purpose by or the fault of a hired professional resume writing service, lies (or mere exaggerations) in resumes should be your focus. Hence, attempt to catch them. Otherwise, endure hiring the wrong person for the job.
Then, how can you be effective in your new post? How can you spot fake info when you aren't even familiar with the applicants? Below are a few effective ways to sense fake resume details.
When a Professional Resume Writing Service Goes Wrong
1. Conduct initial phone screening.
If something is wrong or looks dubious, you can contact the candidate to clarify the details on his or her resume. Most job seekers falsify education details and work history. Hence, your call may focus on getting an explanation for strange work gaps and odd periods of travel and self-employment.
Not only does early screening resolve confusion, it helps you save on time, too, because you can see if an aspirant deserves an invitation for an interview.
2. Check personal history.
This old practice is still effective in this digital age. Further, contacting character references, past employers, and the college where the job seeker finished his/her course is the best way to find out more about him/her. Although, hiring managers don't always trust the references because a few job seekers only include them as part of their effort to bolster their lies. Reach firm executives and school registrars to make sure you're talking to the right people about the job candidate.
3. Verify info online.
Verify the soundness of the resume details by doing an online search. Check if the company listed as former employer exists. If it does, visit its website and get its contact number(s) to make a call. By doing this, you can confirm if the employment history is valid.
Other details to check are the college degree and job title. Candidates sometimes fake these details to boost their qualifications.
4. Ask for an updated resume.
Besides, realizing keywords are important in resumes, hopefuls stuff their copies with buzzwords even if such don't reflect their real qualifications. Often, you'll find them under the skills section. Thus, if you doubt the strengths of a job applicant, ask for another copy of his/her resume, with details to support the listed skills. Ask for the training he/she underwent and its duration. Likewise, you can inspect his/her hands-on experience and in what activities he/she used them.
With this, a candidate may trim his/her skillset to include only the solid ones. Further, compare the copies to see if the first one includes false information.
5. Compare the resume with online profiles.
Online networking sites are a good way to be familiar with someone. Yet, you can't always rely on social media pages such as Facebook, Twitter, and Google+ in searching for helpful data. A LinkedIn profile, though, can be an excellent tool because it shows an applicant's professional life. No job applicant will want to risk his/her hiring chances with an outdated online profile, right? Hence, to make the most of this site, check the recommendations and skills as endorsed by the job seeker's pro network.
6. Validate "familiar" phrases.
If you suspect phrases or statements are too good to be true or already familiar to you, search for them online. The applicant may have plagiarized the details from resume templates or samples. If this is the case, reject his application.
Fighting Resume Fraud
With scammers disguised as top rated resume writing services all over the web, your task as an HR manager is to ensure thorough screening of job applications. Be cautious. Besides, don't hire those who are lying in their resume because they may become dishonest workers later.
What should you do if the claim of resume fraud against job seekers is true? Warn them of the consequences of having fraudulent copies and advise them to trust a legit professional resume writing service only for their job hunt tool.
With pride, Resume Valley raises its voice against any form of fraud. Resume writing is a serious matter for most applicants. Our expert writing service fits those who wish to show their qualifications well. We write civilian resumes, curricula vitae (CVs), and LinkedIn profiles.
Sources: www.sbnonline.com | www.recruiter.com | blog.recruitifi.com