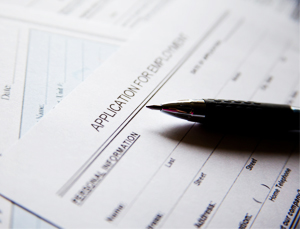 Applying for a federal post could be tough and stressful. Apart from the need to submit a long list of federal application documents, you also have to write a lengthier and more detailed resume to get the post. What do you know about KSA, ECQ, and TQ? Are they still necessary when applying for a federal job at this time? Resume Valley explains what these files contain and how vital they are in obtaining a federal job.
Defining KSA, ECQ, and TQ in Federal Application
A. Knowledge, Skills, and Abilities (KSAs)
As the name suggests, KSAs refer to your job-related knowledge, skills, and abilities. At times, it comes with "Other Characteristics" at the end resulting to "KSAOs" as its short form.
KSAs help reviewers see if your credentials fit your desired federal job. It checks your knowledge of and skill in a certain field or position. Mentions of education, training, and experience help support claims of abilities.
"Knowledge" refers to your understanding of your target agency's practices, systems, and regulations. It deals with the theories rather than the practical aspect of the job.
"Skills," though slightly identical with "Abilities," applies to proficiencies honed or learned through training or actual work experience. These skills are the results of applying theories or knowledge into practice.
"Abilities," on the other hand, refers to your innate capacities or behavior that you use to perform tasks. Unlike "Skills," you cannot learn these abilities through formal education or training.
Although many federal agencies have long phased out KSAs in the federal application process, many career experts still suggest injecting these details into your federal resume. In fact, many government job posts require KSAs within the text of the resume as they help highlight the qualities that make you a perfect fit for the vacant position.
B. Executive Core Qualifications (ECQs)
This paper discusses your expertise vital to building a corporate culture in the federal sector. ECQs include the following:
Leading Change
Leading People
Results Driven
Business Acumen
Building Coalitions
What should you write in each ECQ?
In "Leading Change," you should explain how you motivate people to fulfill goals and breed new ideas. You must go into detail on your ability to mitigate risks and effect change through your creativity, flexibility, resilience, strategic thinking, and vision.
"Leading People" must stress on the positive attitudes and skills that could steer people to meet the agency's vision, mission, and goals. Also, you must highlight how your personal traits could spur people's growth, solve conflicts, and foster teamwork.
The third part, "Results Driven," discusses your ability to make educated and timely decisions that could lead to high-quality results. In here, you should prove that you could analyze problems, gauge risks, own up to mistakes, and make backup solutions.
"Business Acumen" must uphold your capacity to manage finances, technology, and human resources. Besides being able to grasp how each area works, you must also express that you can oversee the process, address problems, and maximize assets to get results.
"Building Coalitions" in ECQs states your ability to build relations inside and outside the firm. In writing this part, you must describe how you create effective alliances, deal with politics, build consensus, and persuade others to meet common goals.
C. Technical Qualifications (TQs)
This paper gives details on how you can pursue and fulfill your duties using the required technical skills. It sums up the expertise you honed for the last 5 to 10 years.
Applying for the Trump Administration
Do you wish to apply for a federal post right now?
Good news! President Donald Trump has recently announced the need to fill in hundreds of vacant positions in various agencies and departments. To apply, you simply need to answer an online form with your contact details, cover letter, and resume.
Though you need not write KSAs, ECQs, and TQs on the form, it helps to know which details you can incorporate into each question or field. Do not forget to write a powerful piece so you can get good scores and impress your future employer. Use easy-to-read words in a clear and plain language.
Do you need a hand in preparing your federal application? Trust our federal resume writing service or view our resume samples to see how we do job-winning copies! Let us help you secure a career in the public sector.
Image courtesy of Flazingo Photos at Flickr.com