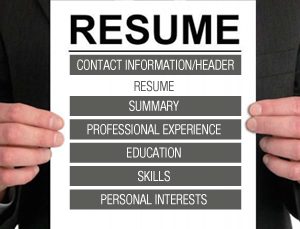 Because the job market is getting tougher each day, it is important that you know how to write and present your resume the best way you can. With a myriad of information and tips on how to write an effective resume, it is best to understand first the general structure of a resume, which is basically its mechanics and approach. You may ask, what, then, is the general practice in writing or preparing a resume?
The OWL Purdue University clearly defines the resume as a brief document that summarizes your education, employment history, and experiences that are relevant to your qualifications for a particular job which you are eyeing. Since it should be concise, you need to squeeze in all your qualifications and skills in about one to two pages of text. No information must be missed. While you are concerned on how you will do that, you need to understand that hiring managers and employers do not have the luxury of time to spend reading every single resume they receive. The catch, therefore, is to write a truly brief document with all the necessary information included in it.
This is answered by presenting your qualifications in smartly-written phrases, such as "Closed a $100,000 marketing contract" and "Lead a team of 100 regional health workers." As you can see, using phrases is the most convenient and most proper approach in writing your resume. It does not need to be written in full sentences or full paragraphs just to explain all your qualifications because you, as applicant, are the subject of the document. When you do that, you will bore your reader and probably lose your chance to be hired. You have to remember that this element of brevity should always be included in preparing your resume.
In presenting your qualifications, your phrases should mainly involve the use of key verbs and adjectives. Following is a listing of those you can use on your resume:
Commonly Used Verbs and Adjectives in Resume

Verbs
Adjectives
Demonstrate
Lead
Manage
Report
Handle
Prepare
Coordinate
Supervise
Resolve
Implement
Skilled
Proficient
Knowledgeable
Dynamic
Competent
Efficient
Effective
Expert
Adept
Accomplished
While observing brevity and the use of verbs and adjectives, coherence should not be forgotten as with any other type of writing. Each piece of information should be grouped accordingly. No matter how brief your resume is and how skilled you are in choosing the most fitting verbs and adjectives, your resume will not end up as effective as you want it to be if coherence is lacking.
Taking all these into consideration, therefore, defines the general structure of resumes as using smartly-written phrases and incorporating coherence to create a brief but effective document. Once you have applied all these factors on your resume, hiring managers will find it easy to invite you for an interview.