Landing a job interview means you passed the critical stage of your job search journey. Out of several job seekers who submitted their resumes to apply for that position, your resume beat the company's applicant tracking system (ATS) and grabbed the hiring manager's attention. One step forward and you'll finally snag your dream job. All you need to do is ace your job interview and you're ready to embark on a new career.
During the job interview, you might have impressed the hiring manager with how you responded to the job interview questions being thrown. You might have even seen the signs that you'd get the job. However, right after the interview, the hiring manager told you that they would need enough amount of time to thoroughly evaluate your application and call you once done. Upon hearing this statement, you might ask, "How long to hear back after an interview?"
In this article, we'll give you an idea how long it takes to receive an update from the hiring manager after an interview. We'll also take in factors to consider why you haven't heard anything from them, along with some tips you can heed while waiting to reduce your anxiety. Read on.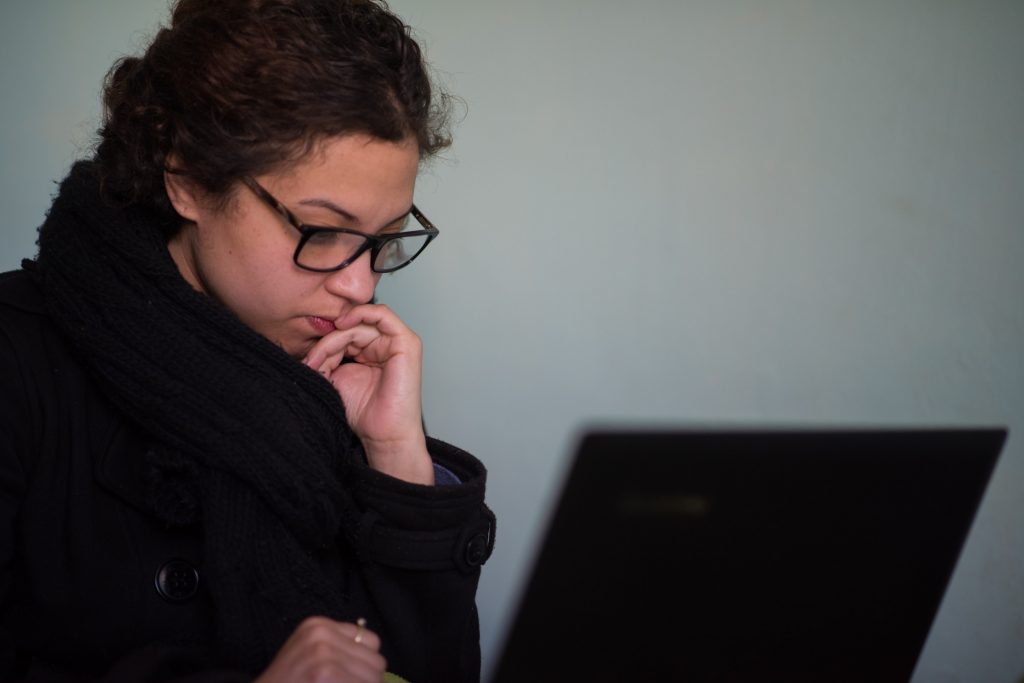 How Long to Hear Back After an Interview: The Waiting Game
Based on a study conducted by Glassdoor Economic Research, it shows that the hiring duration varies depending on the countries, industries, and job positions. The average length of job interview process in 2017 was 23.7 days across 25 countries including the United States, and the key factor behind the duration is the differences in labor market regulations and institutions. The research also revealed that in the US, industries such as government, aerospace, and defense, as well as energy and utilities, have the longest interview processes. On the other hand, the hospitality, security, and retail sectors have the shortest interview processes.
As for fresh college graduates, the National Association of Colleges and Employers (NACE) 2019 Recruiting Benchmarks Survey Report shows that the average time from an interview to an offer was 23.5 days. Meanwhile, in the 2019 Recruiting Benchmark Report published by Jobvite, the average time to fill a position was 38 days in 2018.
Usually, most hiring managers don't give an exact or even estimated date for job seekers to hear back from them after a job interview. You just have to keep your lines open or wait for their email. Quite frustrating, right? Days and weeks have passed and you still haven't received any updates from them. You start thinking what went wrong in the interview, and jitters are all over your body. But don't panic; it's part of the waiting game of your job search.
Possible Reasons Hiring Managers are Still Silent
In line with the data we presented above, there are several factors why employers don't give their "Congratulations! You're hired!" spiels yet after the job interview. The duration of the hiring process may take days, weeks, and even months because of the following reasons. Before you think of how long to hear back after an interview, consider these factors. Let's dive in.
1. Candidate interview continues.
Keep in mind that the job position you applied for was open for all qualified candidates. Expect that a lot of job seekers are also interested in the position and have submitted their resumes. Hence, there's a possibility that the hiring manager might still be interviewing other candidates for that specific position.
Quick tip: It's better to send a thank-you letter addressed to the staff who interviewed you within 24 hours after your interview. Through this, you can show your appreciation for being called in, and could lead to your job search success.
2. Human resources or key personnel are on leave.
Aside from the hiring manager who conducted the job interview, they might have to discuss this with the head of human resources or other staff involved in the hiring process. Therefore, if the people in charge are on leave, there's a higher chance that the hiring process might get delayed.
3. Company focuses on something more important.
While it is true that workforce is an important aspect of the organization to keep the operations running, the company might be focusing on other important matters requiring their full attention and utmost priority. These occurrences could cause hiring for the position to be sidelined.
4. Job offer is put on hold.
Apropos to the factor above, putting the job offer on hold by your prospective employer has several reasons. The company might have budget concerns, unexpected organizational restructure, or a candidate from within the company may have accepted the offer. Hence consider this possibility when mulling over how long to hear back after an interview.
5. The conundrum of who to hire looms large.
Again, you might not be the only job seeker who applied for the position. These job hopefuls also possess strong qualifications that matched the job requirements, making it difficult for the hiring manager to decide who is who. That being said; the employer would need enough amount of time to select and choose the best candidate that could be an asset to their organization.
6. Background check on you is still ongoing.
The primary reason an employer asks for your professional and personal references is to perform background checks on you. This is to verify the details you provided during the interview from other sources. Furthermore, your prospective employer may contact your references to gather other information about you.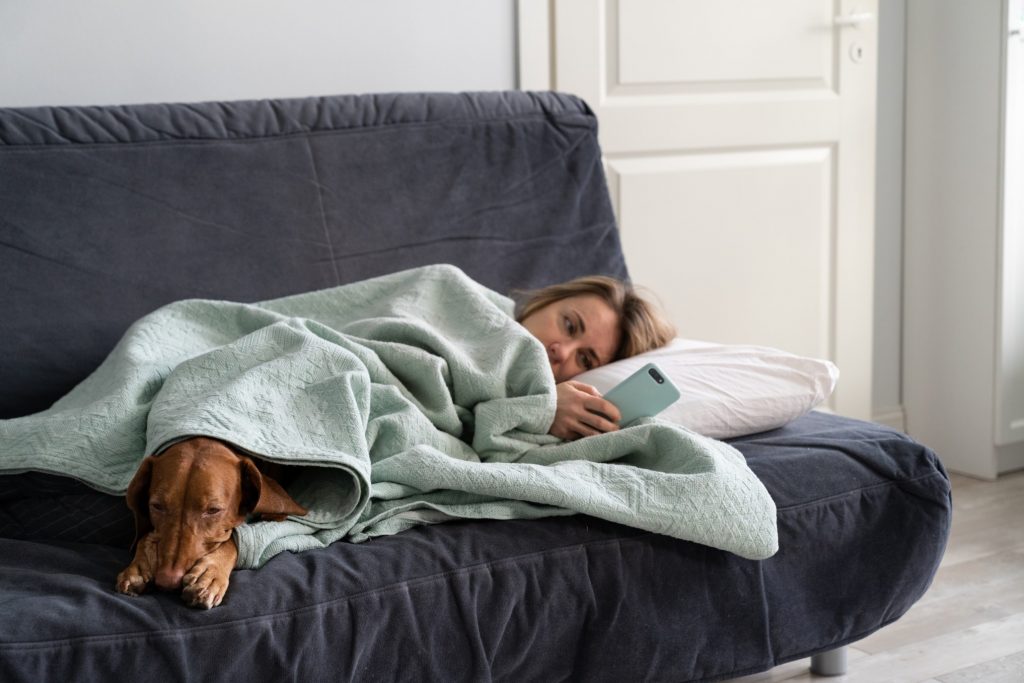 How Long to Hear Back After an Interview: Things to do While You're Waiting
In all aspects, the waiting game always prolongs our agony, let alone not knowing how long to hear back after an interview. As it is with job hunting, being anxious while waiting to hear back after an interview is inevitable. Hence, we've compiled some tips you can do to ease your tension.
Send a follow-up email.
If you haven't received any updates on your job application after five business days, a smart move you can do is to send a follow-up email. Aside from the thank-you letter, crafting a follow-up email can boost your hiring chances. With this, you'll have the opportunity to reiterate your interest in the position and how the job perfectly fits you.
Use this to mention other important details you might have forgotten to tell, and express your gratitude. However, in writing one, make sure you don't sound too desperate because it will only hurt your chances of getting the job.
Write a second follow-up email.
What if the hiring manager still hasn't responded to your first follow-up email after a week? Is it okay to send another follow up? Definitely. Your second follow-up email gives you an idea whether you're still going to wait for that job offer or move on to find another. Like your first follow-up email, avoid sounding too desperate.
Look for another job posting.
While waiting for your prospective employer's response, you should also look for another job opportunity. By doing this, you still have other options to choose from just in case your application ultimately doesn't pan out. Although you exerted an amount of effort for that job position—from resume writing to job interview—don't deprive yourself to search for other job posting. Maybe you're destined for that career path, albeit not for that company.
How Long to Hear Back After an Interview: Patience is Key
As cliché as it may sound, patience is really a virtue. Knowing how long to hear back after an interview in job hunting requires patience. After all, it's one of our primary keys to unlocking the door toward our career growth. However, if you think that the key you're holding doesn't fit the lock, just let it go. You can always find other opportunities that are worth the wait. Let our career experts help you with your job search!