Got an interview coming up? Come prepared to ace the job interview questions and land your dream job. With tons of possible job interview questions, it's important to know the common questions used in job interviews. Hence, if you need a guide for job interview questions and answers, Resume Valley is here to help!
As professional resume writers and career experts, we aim to help job hunters secure the job they want. We provide affordable yet effective resume writing services and job search tools. So, whether you are looking for a new job, aiming for a federal post, or after a career change, count on us!
What comes next after landing a job interview? The dreaded planning for your big day! Aside from researching about the firm, it would be great to know the set of tough interview questions and answers you need to prepare for. Besides, good preparation plan is vital to a successful job interview. That's why we created a list of job interview questions and answers to help you. However, make sure to understand the questions well before stating your answer. We don't vouch for canned replies; instead, we encourage you to organize your thoughts first.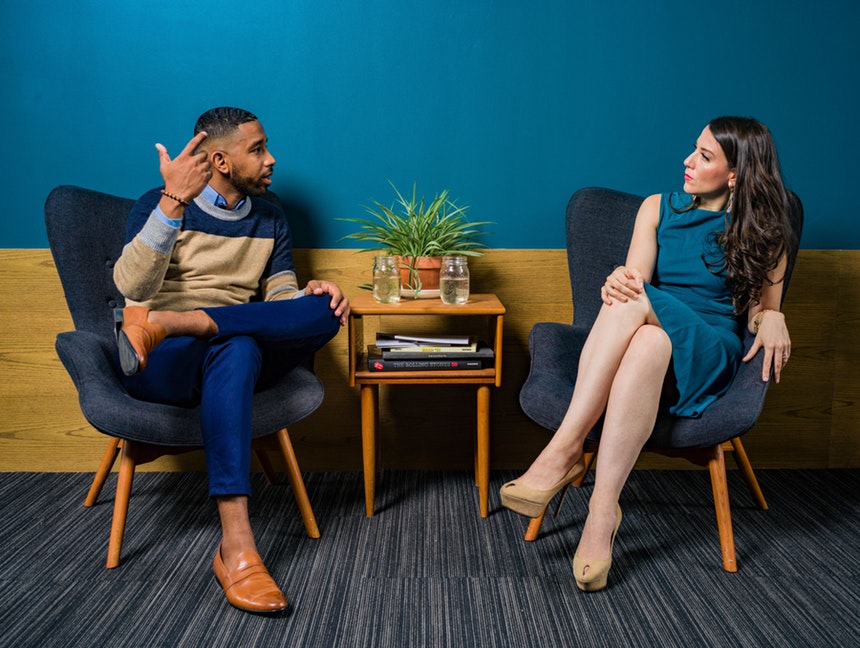 What are the Most Common Job Interview Questions and Answers?
Are you looking for job interview questions and answers for fresh graduates? We've got your back! We'll tell you how to answer job interview questions to help you ace the big day! Here are the common interview questions and answers for freshers and career shifters.
1. Tell me about yourself.
It's a simple question many job applicants fail to answer. Technically, this is not a question but an invitation to kick-start the interview. Impress your interviewer with a concise and persuasive response. Instead of providing your name, address, and employment history; go for the kill by stating your edge from your competitors. This will help the interviewer to ease the process and know you better.
Start with your current position then move to your objective. A specific accomplishment can also boost your answer. You can tweak your answer but keep it professional. Mention how you got there and why you're a perfect fit for the position. Through all this, keep your response crisp, positive, and engaging.
2. Why should we hire you?
Recruiters often ask the "why should we hire you?" query to screen the best talent from a pool of hopefuls. They want a more tailored response aside from the credentials listed on your resume. They'll listen to how you verbally sell your skills and expound on your most notable strengths. If you hear them ask you this top job interview question, relax; don't waste the opportunity to prove your worth. Heed these tips to avoid sounding brash in front of the interviewer.
Since this is a crucial job interview question, it requires ample preparation and practice. When you answer this question, sum up the top three or four reasons why the company should hire you. Use and combine any of these key points to create the most effective response:
Industry experience
Experience in performing specific tasks and duties
Technical skills
Soft skills
Career highlights
Awards and accolades
Education and training
3. Where do you see yourself in five years?
When asked about this question, your interviewer wants to know certain points about you. Set realistic career goals and avoid absurd targets. Relay your ambitions well and how they match with your target position in the company. Focus on the career development you wish to gain. Above all, give an honest and specific answer to your interviewer.
4. What are your strengths and weaknesses?
This one's a bit tricky for most job hunters during an interview. You can feel that letting them know the weaknesses you have is a trap. However, it is a chance to be honest and leave a notable impression. On the other hand, your strengths play a vital role in your response. So, how will you craft an impressive answer to this question? Pick a career weakness that you want to work on. Let's say you want to learn other languages or try new software. Position the strength that makes you a perfect fit for the job.
5. Why did you quit your last job?
Saying that you hate your boss or your former company is a downfall. Regardless of your negative reason, choose a light one that won't force your interviewer to assume the worst. Don't throw your previous employer or colleagues under the bus. Instead, say that you're looking for professional growth, which the company couldn't offer anymore. Either that or you want a more challenging career path to gain more skills.
6. Do you have any questions?
Most interviewers would expect questions from you. Turn the table around and ask your interviewer. You can take the opportunity to know more about the company, its culture, and processes. So, what are the top five questions to ask in an interview? Check out the questions below for some interview questions to ask hiring managers.
What do you enjoy most in working here?
Have you received training from this employer?
Why is this job post open?
As per our conversation, would I be on the final list?
What are the challenges ahead of the job position?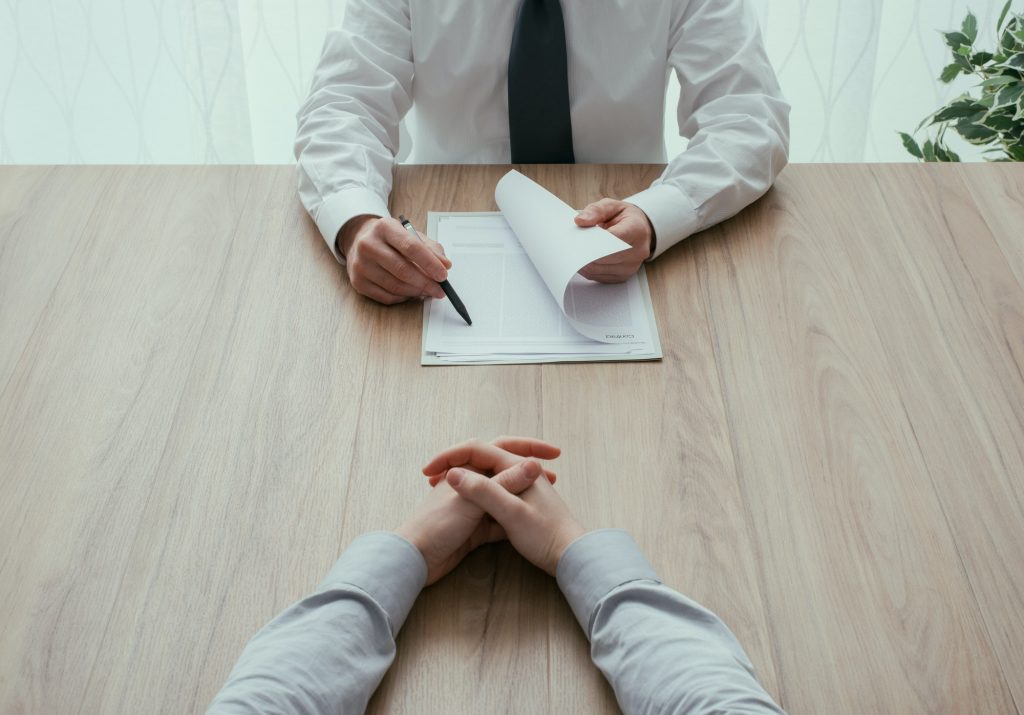 Job Interview Questions and Answers: How to Develop the Best Answers to Top Job Interview Questions
Need ideas on how to ace the job interview questions and answers? Follow these four simple steps:
1. Come prepared.
Research and discover key details to be familiar with the firm's history and core values. In addition, check the qualities they usually look when hiring job seekers. Find them at the company's website, under the list of required skills and abilities. In addition, visit the firm's social media accounts to learn about their culture and the people working for them.
2. Brainstorm.
Compare the requirements of the job post and your resume. Then, ask yourself the following questions:
Where do I excel the most?
From the company's viewpoint, what are the most important qualifications needed for this vacant position?
What are my key accomplishments?
What makes me stand out from other applicants?
Weigh and write every answer that comes to your mind. Familiarize yourself with the job interview questions and answers guide.
3. Prepare your sales pitch.
Using your answers and the bullet points stated above, match what you have to offer. Merge them into a summary statement that will serve as your sales pitch. Keep it concise, ranging from 1 to 2 minutes, so you won't rattle off every skill and accomplishment on your resume.
4. Practice with someone.
After you have completed your sales pitch, tap one of your most trusted friends who can play the role of hiring manager. Ask him if you sound natural or speak like a robot reading a script. Request for his feedback and rehearse until you deliver it in a professional but conversational tone. Point out your abilities and your commitment. Be confident and enthusiastic so you could leave a strong impression. When you have the same professional background, your passion and working attitude will be your edge over other candidates.
For other useful tips for answering the top job interview questions and answers, make sure you visit and browse through our resources page. Need help in rewriting your resume? We've got you covered! If you want to write your own job search tools, we got loads of resume samples for you. No matter where you are in your career, our expert resume writers and career coaches will help you. Check out our resume writing services today!
Photo by Jopwell from Pexels