Most growing economies hold a fast-paced work setting. Many people are busy with their works and barely have time for eating meals. In fact, the NPD Group reports that 31 million US consumers skip breakfast each day due to their busy schedules. Can't find time to prepare for meals? No problem! Food businesses are there to help you with this problem. Statista predicts a growing number of ventures in the food industry from 2004 to 2018. With this, more firms need servers and kitchen staff. Grab this chance and enter this field. Here's a server job description to help you.
What is a Food Server?
Food server is an umbrella term to describe a person who works in a food joint. Their main task is to ensure the customer's great dining experience. They present menus, take orders, and answer queries. They also meet with managers and chefs to discuss menu specials or urgent client concerns.
Indeed, no food business will become successful without a capable server. Thus, employers search for the most qualified food servers. In fact, the US Bureau of Labor Statistics says jobs in this field is projected to grow 7% from 2016 to 2026. So, it's high time for you to seize this moment and apply as a food server.
Looking for a fine dining server job description, bar server job description, or kitchen server job description? We've prepared this food server job description for you.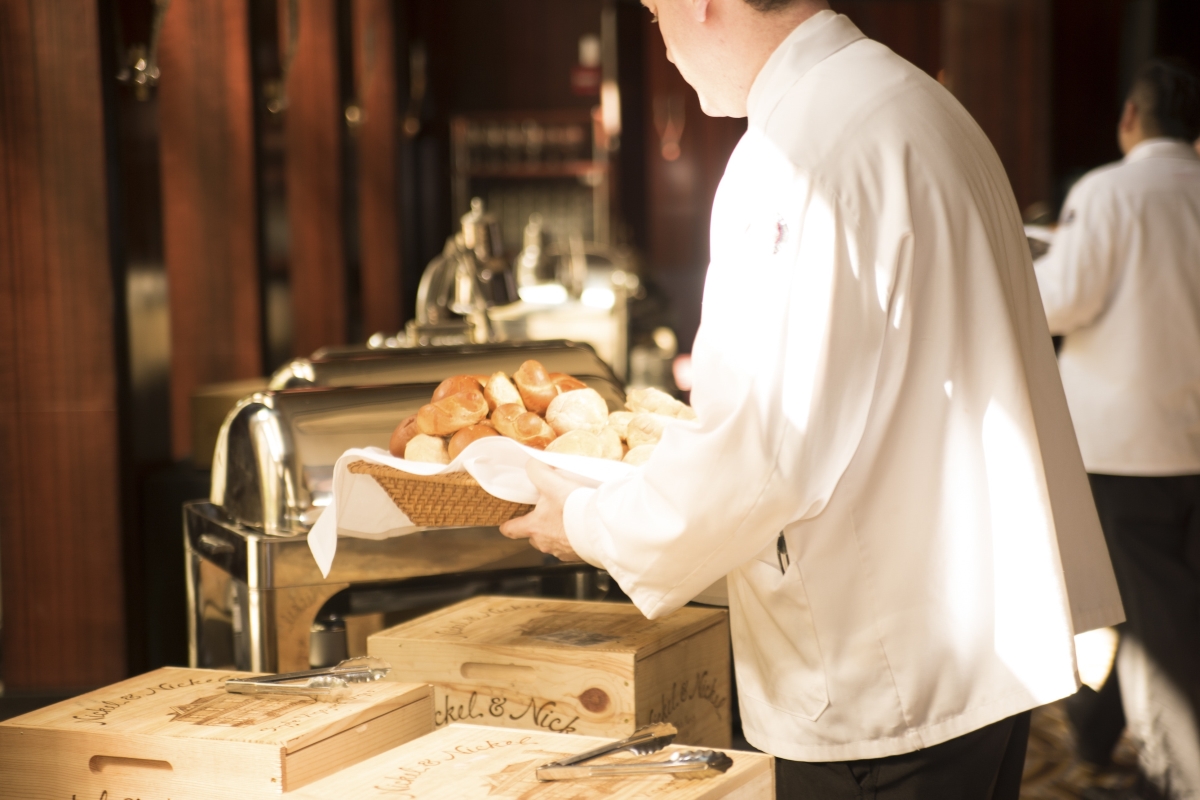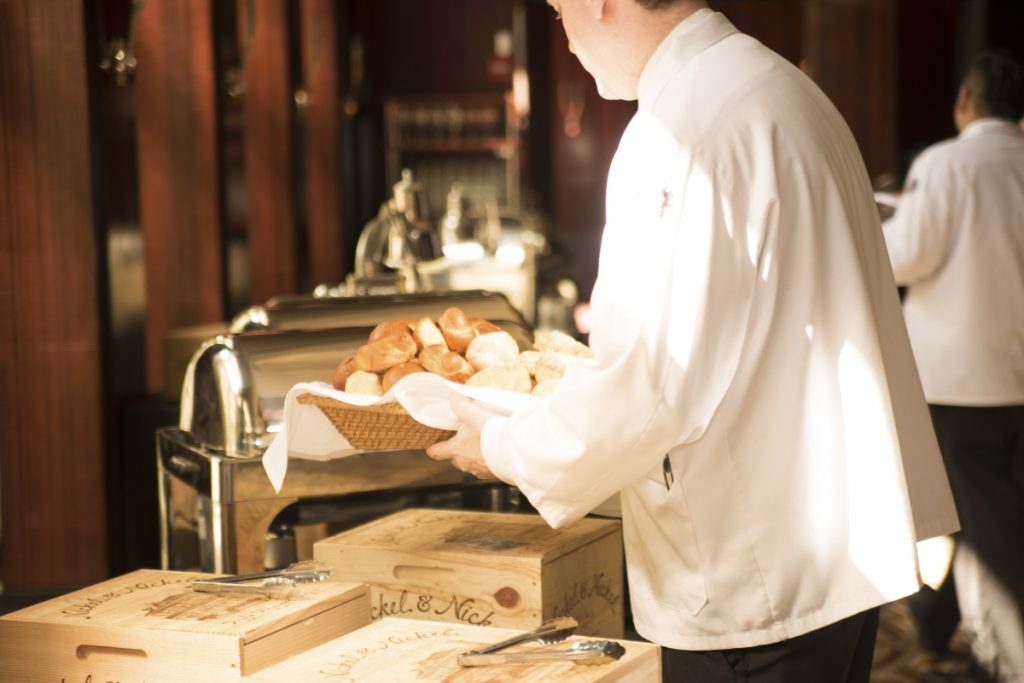 Server Job Description and Duties
Impress your hiring managers with a well-written resume. Read more about server duties to help you write a concise resume.
Set the room for customers
Ensure that the business adheres to sanitation, safety, and other enforced policies
Present the menu and help customers choose food
Stay updated with current menu choices
Help the kitchen staff in taking orders
Serve orders from the kitchen bar
Welcome guests upon arrival
Help other staff during special events
Answer phone calls and other queries
Address customer service issues and concerns
Server Job Requirements
Comply with this list and you'll surely land your target job:
It doesn't require formal education.
Experience in related jobs is an advantage.
You must have a good working attitude and can work well under pressure.
One must be able to handle money accurately.
You must speak the required language fluently.
One must have good listening ability.
Aside from the requirements above, attending training and getting certification will give you much edge than others. Some states require their servers to present or take training related to safe handling of food.
Server Job Description Resume Top Skills
Communication skills. Servers must be able to speak well with the customers. They must be able to explain each menu and answer questions related to it. Moreover, they must be able to relay customer requests to the kitchen staff to ensure their positive experience.
Customer service skills. Food staff must be able to address clients' concerns immediately. They must be able to handle stressful situations with grace. Also, they must make the customers feel welcomed and at ease.
Good memory. This skill is needed in taking orders. One must be able to provide exact instructions about food preparation. They must be also sensitive to food allergies and intolerance.
Stamina and efficiency. Servers must be able to have a good stamina to handle hours of work. This is crucial in giving out the best service for each customer. Most food chains will require applicants to submit health reports before reporting.
Let Us Help You Achieve Your Target Job
Food service is one of the growing industries today. However, not all can set up their own business immediately. Thus, this job is perfect for those who want to try this field and save money for future use. Keep in mind this server job description list and you'll be able to create a great resume. For more career tips and best resume writing services, contact Resume Valley.