Applying for a job in the healthcare field? Whether you're a new graduate or not, now is the perfect time to give your medical resume the kind of checkup it needs. The U.S. Bureau of Labor Statistics projects 14% job growth on healthcare jobs from 2018 to 2028. As a result, it will create about 1.9 million new jobs than any of the other job groups. This increasing trend is brought about by many factors such as the aging population, which leads to a greater demand for healthcare services.
Healthcare pros and tech jobs have a median annual wage of $66,440 in May 2018, which is almost twice the average job pay of other sectors. Experts in the healthcare sector include registered nurses, physicians and surgeons, dental hygienists, among others.
However, the high demand in this sector doesn't guarantee instant job progress. So, submitting a generic resume rather than a targeted one is like giving up without even fighting. It's because, as compared to generic, a targeted healthcare resume highlights the skills and experiences relevant to a specific position. It takes time and effort to write one, but it can help you prove to the hiring managers that you're the best fit for the vacant post.
How Do I Write a Medical Resume?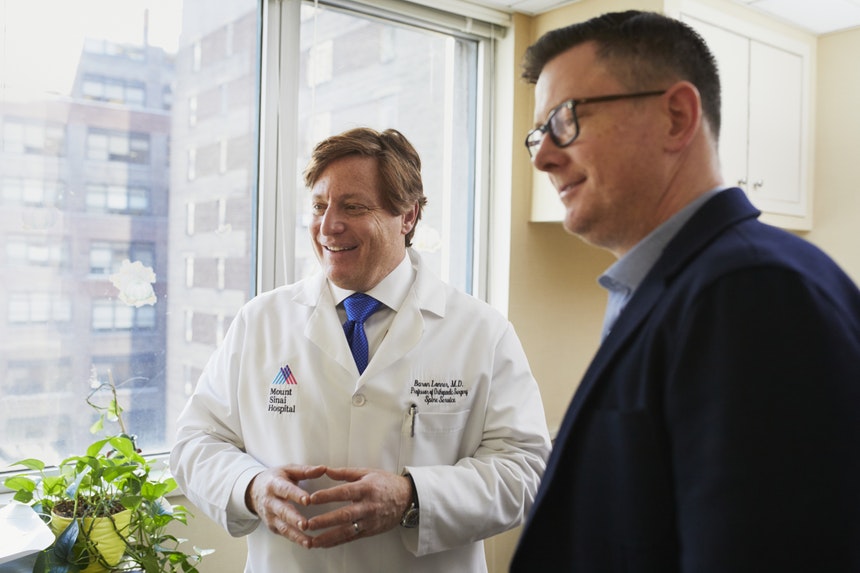 A medical resume differs from any other professional resume. If you want to increase your hiring chances, avoid sending out the same resume for various roles. You must tailor each one to your target job. To help you with this, check out what needs to be included in a professional healthcare resume below.
Vital Sections to Include
Credentials.
List all relevant degrees, licenses, and training certificates. It is one of the first things employers look for in an applicant.

Research, internships, and volunteer work.
If you're a newbie and trying to write an entry-level healthcare resume, this part is crucial for you. These will serve as your job experience since you don't have it yet. Hence, discuss your works in this section.

Complete work history.
Ensure that there are no gaps in your resume. If you have idle periods, explain how you used them productively with volunteer works or added coursework.

Job responsibilities.
Back up your job titles with hard facts that show your feats. How many other nurses did you manage? What research have you led and succeeded? Include numbers to highlight your efforts, if possible.

Career goals.
Show hiring managers the distinct career path you want to take. With a chronological resume format, include increasing significant duties or job titles to show your career progress.
Top Qualities to Have and Highlight
Passion for the job.
If you want to work and succeed in this field, it's not enough that you only do your job—you must have a strong passion and commitment to help others. It can be demanding and challenging but also rewarding if you really love what you do.

Great communication skills.
A good healthcare worker must be able to convey thoughts and listen well. Jobs in this sector might require you to work with people during your entire shift. So, know how to interact with your patients and their families, understand their needs, and be able to explain their care plan properly.

Ability to multitask.
A hospital or a clinic is a busy workplace. You may find yourself assigned to multiple patients or given various tasks in a day. Being able to prioritize and multitask will help you meet the countless demands of your job.

Fit and active.
The medical field requires fit and active staff. You'll be on your feet most of your shift, and occasionally will need strength to lift heavy objects and assist patients move around. Thus, one needs to be healthy to withstand changing shifts and arduous tasks.

Good problem-solving skills.
In healthcare, there's always a new challenge to conquer daily. As the one in charge, you need to work through each problem with rational and expert thinking while remaining calm.
To picture these qualities and sections, here's a medical resume sample for a research assistant from Resume Valley.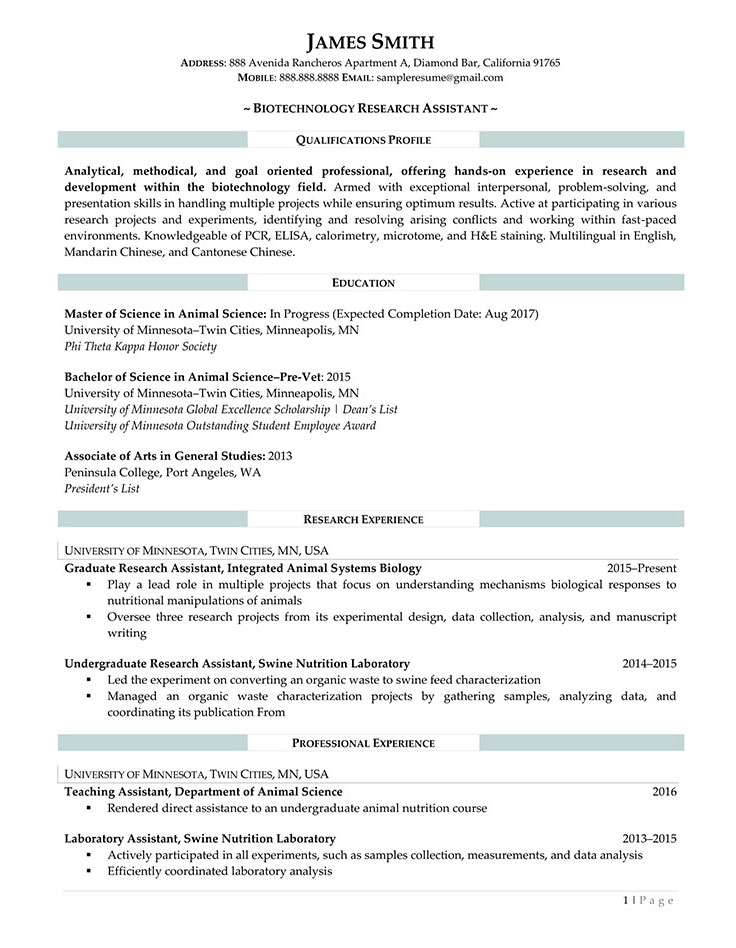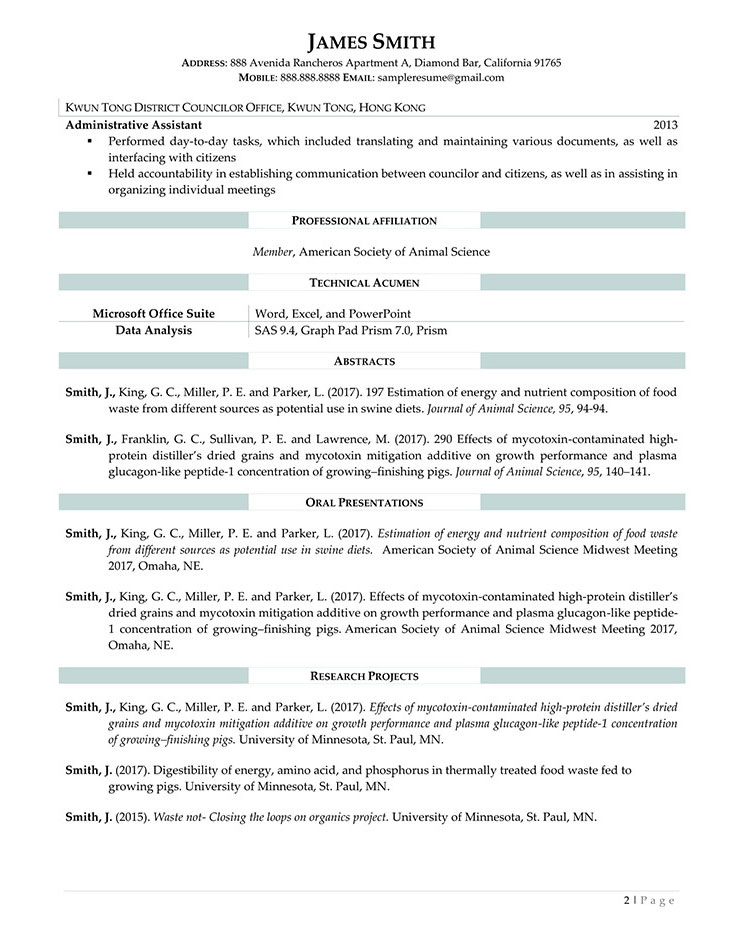 Medical Resume Writing Tips to Try
Accurate contents.
Though all resume should be accurate, healthcare resumes contain more complex terms and procedures. Misspelled words and wrong use of terms can greatly affect your image. Double-check your resume and ensure that all contents are correct.

Distinct talent.
Your resume must help you stand out among other job seekers. Instead of listing the typical roles and routine, highlight your relevant skills, qualifications, or feats that set you apart from your rivals.

Abreast with current trends.
Write your resume following the latest trends in mind. Flaunt your skills on advanced techniques and technology.

Strategic layout.
Rather than sticking to an online resume template, arrange the sections of your resume based on the needs of your target job. When the job requires experience and practical knowledge, reserve a good space for your work history. If you're applying for an entry-level job, then your education, internships, and volunteer works matter most.
If you think that surgeries are easier than writing your own medical resume, Resume Valley is here to save you. Call us at 1 (877) 780-7377 or check out our resume writing services for more details.