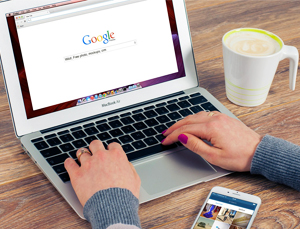 "Research is formalized curiosity. It is poking and prying with a purpose."
– Zora Neale Hurston/ American Anthropologist
This is one of many common questions hiring managers ask candidates in a job interview. If you're the interviewee, how will you respond?
Even the most qualified applicant can fail in answering this simply by lack of research. You may be prepared to showcase your skills and achievements, but are you geared up for company-related questions that your future employer may throw in?
Why is it important?
Doing research about a company prior to your job interview is necessary for you to…
… demonstrate why and how you're the candidate their company needs.
… know the clearly what you'll be a part of.
… find out if you're qualified for the position.
… show enthusiasm for the company and the job you're applying for.
What are ways to do it?
To get you started, here are simple ways to know and understand the company and its culture:
• Learn about the people who work there
• Check the company website to understand their mission and vision
• Find out what the employees think of the company
• Know what they promote—and how often—on social media
• Research on the company's financial health
• See what others are saying about the company on external sources such as social media accounts, blog sites, etc.
• Know the company's advantages and disadvantages on its competitors
Research is not only meant for academic or scientific purposes. Job seekers like you can also make use of it to show your employer you deserve to be a part of their company. Trust Resume Valley, industry experts on resume making!
Sources:
Image courtesy of FirmBee at Pixabay.com
Careerialism, The Muse, JobSearchOnline, OSU.EDU