Since 2011, Resume Valley has been competing with other writing companies while helping job seekers own professionally written job application materials. We offer three distinct job search tools—LinkedIn profile, curriculum vitae  or CV, and civilian resume writing services. And to boost the hiring chances of our clients, we are also writing various add-ons to complement their resume. If you haven't heard about us, here's what we can do best for you.
Resume Valley's Top Job Hunt Tools
1. Civilian Resume Writing Services – $99
Though both used as a job application tool, resumes and CVs have different use. A civilian resume presents a succinct summary of the job seeker's education, work history, credentials, skills, and attainments. It is often one to two pages long.
Civilian resumes are perfect for job seekers transitioning from military to civilian jobs. Beside from career changer, this is also best for those seeking entry-level positions or jobs in almost all industries. Below are some of our sample resumes to prove our resume writing expertise.
Civilian Resume Samples
– Customer Service Manager
– Human Resource Generalist
– Network Administrator
– Administrative Assistant
– Entry-Level Engineer
– Group Sales Associate
– Operations Manager
– Physical Therapist
– Senior Art Director
– Population Health Manager
– Global Category Manager
– Senior Group Leader
2. Curriculum Vitae Writing Services – $99
Curricula vitae or CVs, on the other hand, has no page limit. It must show the job seeker's extensive experience in detail. This is the preferred application tool of employers from Europe, the Middle East, Africa, and Asia.
However, in the United States, CV is used by job seekers eyeing research and development, university/college administration, and healthcare management positions. This is also used when applying for fellowships and grants. Below are some of our sample CVs for your reference.
Curriculum Vitae Samples
– Director
– Processing Technologist
– Researcher
– School Admission (Doctor's Degree)
– Clinical Nurse Educator
– Research Scientist
– Healthcare Manager
– Operations Manager (Overseas)
– Doctor of Medicine
– Healthcare Director
– Human Resource Business Partner (Overseas)
– Biomolecular Scientist
3. LinkedIn Profile Writing Services – $69
While still a job hunt tool, LinkedIn profile serves a different purpose from resumes and CVs. An optimized LinkedIn profile allows a job seeker to build his/her professional network and connect with people within his/her field.
Unlike resumes and CVs, a LinkedIn profile shouldn't be too formal and tailored to a certain job. It should tell a bigger story and include a back-up to every statement the job seeker claims to do.
CV and Resume Add-ons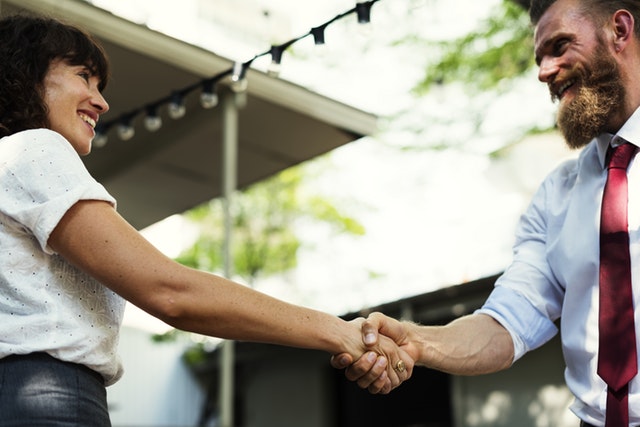 Aside from LinkedIn profile, CV, and resume writing services, Resume Valley also offers add-ons to complement your job hunt tools and increase your chances of getting hired.
1. Cover Letter – $25
A cover letter can help you present yourself in a more engaging and personal way. It should include vital stories from your career that'll give employers a clear idea of you and the value you can offer to their firm.
2. Thank-You Letter – $29
A thank-you letter expresses your appreciation for a potential new boss for an interview opportunity. Aside from showing gratitude, it can also help you remind and keep in touch with them.
3. Follow-up Letter – $29
Show your keen interest for a job by confirming if your application has reached them. A follow-up letter can help you remind them of your qualifications and eagerness for the post without sounding too pushy or hopeless.
4. Reference Page – $19
This page is a list of professionals in your network who can attest your competency and qualifications. Having a separate reference page will give your resume enough space for the list of your skills and experience. Also, this will protect the privacy of your references.
5. Electronic Resume – $19
This is used for sending your resume to online submission boards or within the body of an email. To pass even the most hi-tech applicant tracking systems, having a keyword optimized e-resume is a must.
6. Resume Posting to 20 Job Boards – $59
Increase your hiring chances and let employers find your resume easily. Resume Valley can give your resume exposure in 20 job board posting sites.
7. Extra Resume – $89
It's vital to stress your skills that fit into your target job. So, it pays to have a tailor-made resume for each job you're interested in.
8. Statement of Purpose – $119
Underscore your strengths and personality that make you strongly qualified for a graduate school program. It'll help you convey yourself, your career influencers, professional interests, and career path.
Why Choose Resume Valley's Writing Services?
Aside from having skilled professional writers—a given in every resume writing company—Resume Valley offers the most affordable services among top-rated rival firms. We also take pride in providing career-targeted and skills-focused writing style in our outputs. All our works are keyword optimized to pass even the most hi-tech applicant tracking systems or ATS.
To hire us or know more about our LinkedIn profile, CV, and resume writing services, you can visit our services page or call us at 1 (877) 780-7377.
Photos by bruce mars and rawpixel.com from Pexels