One of the first things that catch hiring managers' attention when reviewing a resume is the job applicant's headline. Hence, as a job seeker, you have to be cautious when writing your resume title and learn how to make this portion impactful. If you're not used to writing resumes, you may need to seek resume headline examples to help summarize your qualifications effectively.
What should you know about resume headlines? Are you required to have this? How can you write a good one? Can headline samples help improve your copy? Read to learn more.
What is a Resume Headline?
Also known as resume title, a resume headline is a one-line phrase that describes or sums up the job seeker's strengths as a professional. Basically, it condenses your skills and work experience into a concise statement or phrase aiming to impress the hirer.
Written below your career tag, a resume headline conveys who you are as a candidate and what you can bring to the table once you get hired. Just like any headline, it must be brief, easy to read, and catchy. Frankly, these are the characteristics of a headline that stands out from the crowd.
How does a resume headline differ from a profile summary? Obviously, it's the length. The former is just one phrase while the qualifications profile is a short paragraph or a set of phrases listed in bullets. Further, a resume headline isn't required; it's just an easy way to draw the hirer's interest through a glance at your expertise and/or traits.
A resume headline may be a one-line description, but it plays a crucial role in your job search. In fact, it could affect the recruiters and hiring managers' judgment based on how it explains your strong points and validates your candidacy. Through it, they can get hints if you're a perfect fit for the job.
Who Should Use Resume Headlines?
Though it's ideal for job seekers with several years of professional experience, all aspirants may include one. Whether you're an entry-level applicant, an associate job seeker, or a seasoned pro, you can use resume headlines to your advantage. Just be sure to strategize by stressing your strengths, traits, or personal attributes.
Now, go write good resume headlines and pick and use the best one that would encourage hirers to read your copy beyond the usual 6-second review!
What Makes an Effective Headline?
Besides making it concise and easy to read, here are two things that make a resume headline eye-catching and effective:
Keywords
Each word you use in your headline matters. And every job-relevant word is but a hiring booster. That said, you need to include keywords in this part of your resume when describing your skills or traits. The use of keywords could validate your knowledge of the job or its industry.
Tailored
No "generic" phrase can work well as a common headline for various jobs. Like your application tool, it must be targeted to a certain job you're pursuing. How will you do it? Create a new headline for each job with your relevant skills or traits in it. Review the job listing or ad; jot down the skills, attributes, or experience it requires; and include them in your headline. This shows you've taken the time to customize your piece which could impress hiring managers.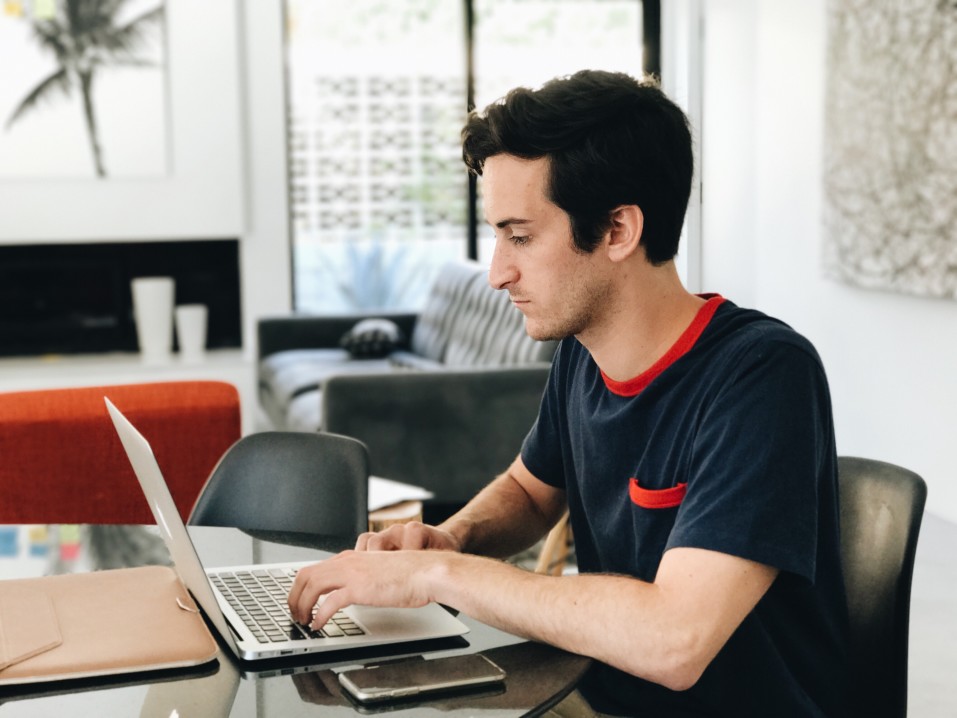 Good Resume Headline Examples
To help you come up with a nice headline, you might want to get inspiration from the examples below:
Award-Winning Professional with Nine Years of Digital Marketing Experience
Detail-Oriented Social Media Manager Skilled in Graphic Design and Web Content Writing
Successful Team Leader of Various Online Campaigns
Multilingual High School Teacher with Five Years of Online Tutoring Experience
Tech-Savvy Front Desk Professional with High Customer Satisfaction Rating
Energetic Sales Professional Recognized for Consistently Exceeding Annual Quota
Better yet, read more tips on writing resume headlines to perfect your piece.
Seek Help
Too busy to find the best resume headline examples? Are you having a hard time writing a resume headline or the application tool itself? You might want to try our resume writing service and land your dream job in no time!
Sources: Jobscan | The Balance Careers | Indeed