Clueless on how to write the perfect resume? You're not alone. Some job seekers find it hard to write their own resume that would help them land the job. This may be due to lack of knowledge in resume writing and trends or lack of ample time to write job application tools.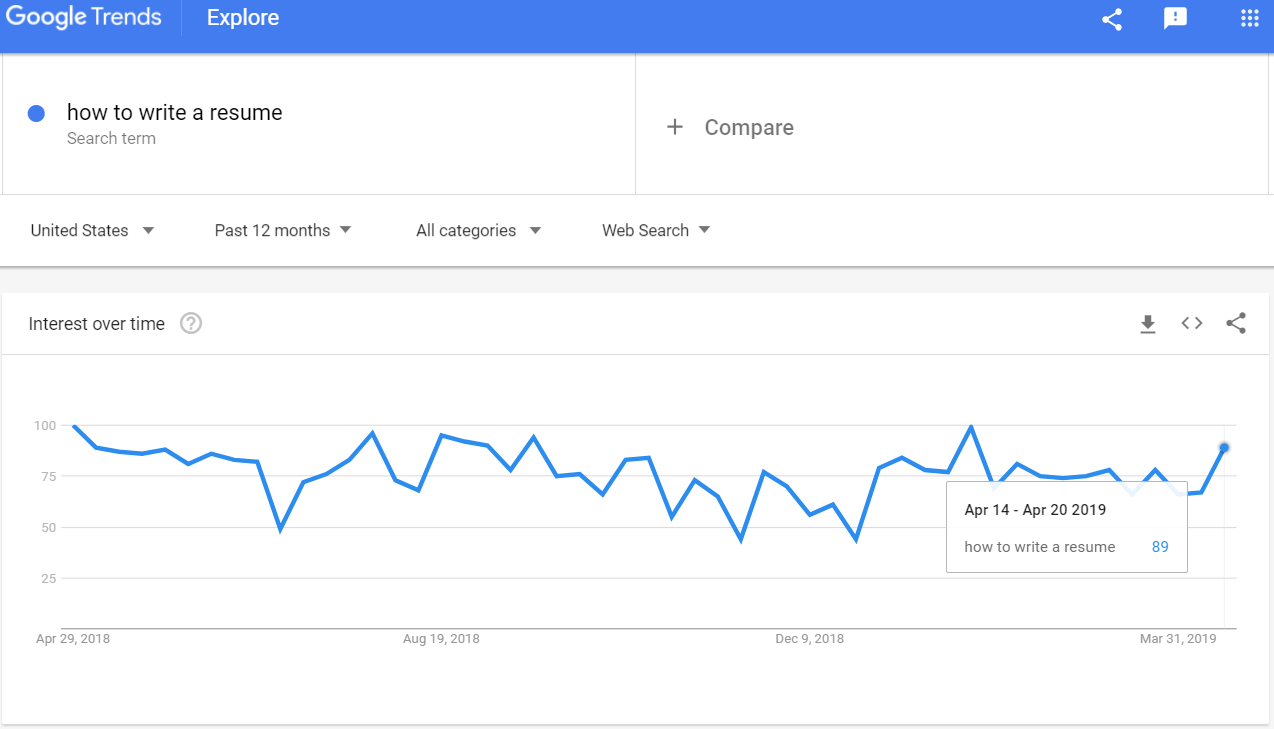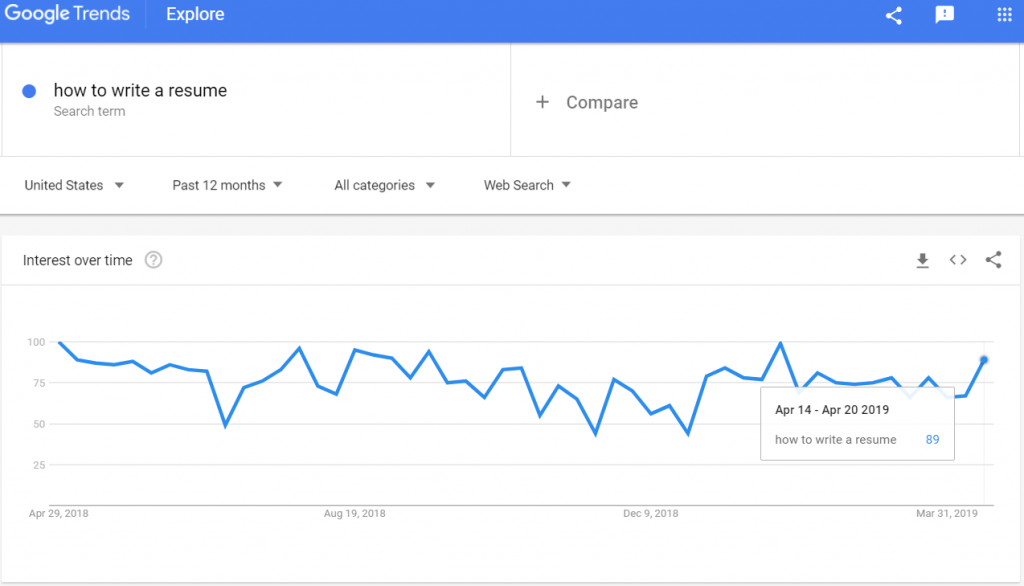 In fact, Google Trends states a search increase for the term "how to write a resume" on the 3rd week of April 2019. This tells us that more and more are turning in to the Internet for resume writing help. Are you one of them?
Fortunately, you came across the perfect article that will teach you how to write a perfect resume. In this blog, we'll cover:
What makes a perfect resume format (plus perfect resume examples you can use as your guide)
Tips on how to make a perfect resume step by step
It goes without saying that a powerful resume is essential in the job search. It serves as your creative pitch to hiring managers, showing you're their best bet for the job post. Remember the 6-second rule? It only takes 6 seconds to impress hiring managers! With that, allot ample time and effort in writing your resume that sells your best points and qualifications.
What Makes a Perfect Resume
In order for you to write a perfect resume, you must read comprehensive guides from trusted resume writing resources. Don't worry, though. We've got you covered. Now, we present to you the anatomy of a perfect resume (and why you must use this guide when writing your own).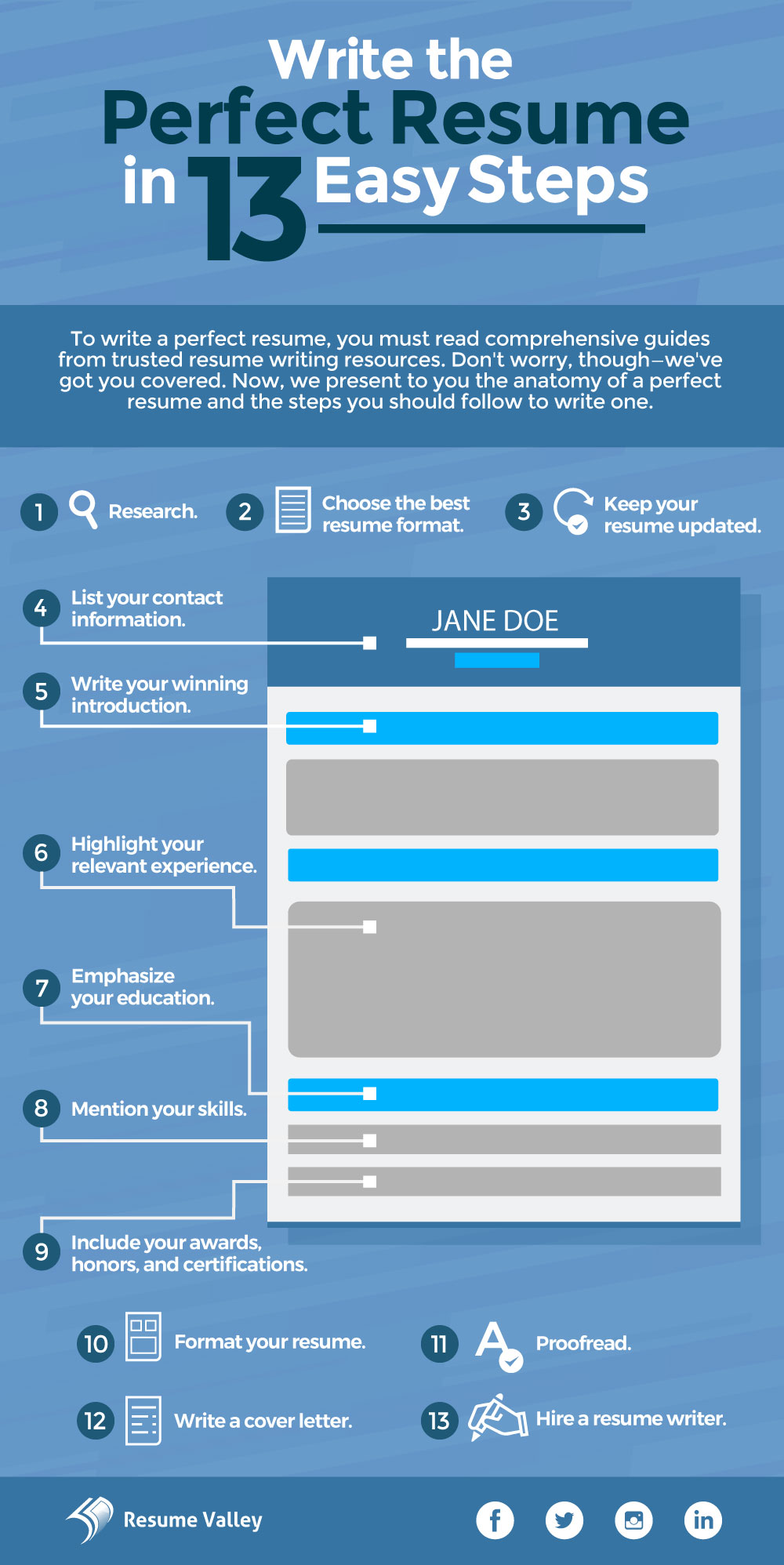 Research.
Choose the best resume format.
Keep your resume updated.
List your contact information.
Write your winning resume introduction.
Highlight your relevant experience.
Emphasize your education.
Mention your skills.
Include your awards, honors, and certifications.
Format your resume.
Proofread.
Write a cover letter.
Hire a resume writer.
Ready to start writing your own strong resume? Read on and let us guide you through.
13 Tips on How to Write a Perfect Resume
Want to craft your own resume but are having a hard time? Fret no more. We've listed 13 tips on how to write the perfect resume for you.
1. Assess yourself and do research.
Assess your professional status before writing your resume. After which, your experiences dictate the best resume format for you. If you are a fresh graduate, you must follow the recent graduate resume format. On the other hand, you can opt to write a resume with no work experience, whichever fits your situation.
2. Choose the best resume format.
The most common resume formats are:
Chronological
Functional
Targeted
Among these formats, choose which best fits your status. Read on to know when and when not to use each resume format.

A. Chronological resume format. This is best for job seekers with a strong work history and no employment gaps. However, career shifters and entry-level applicants must not opt for this format.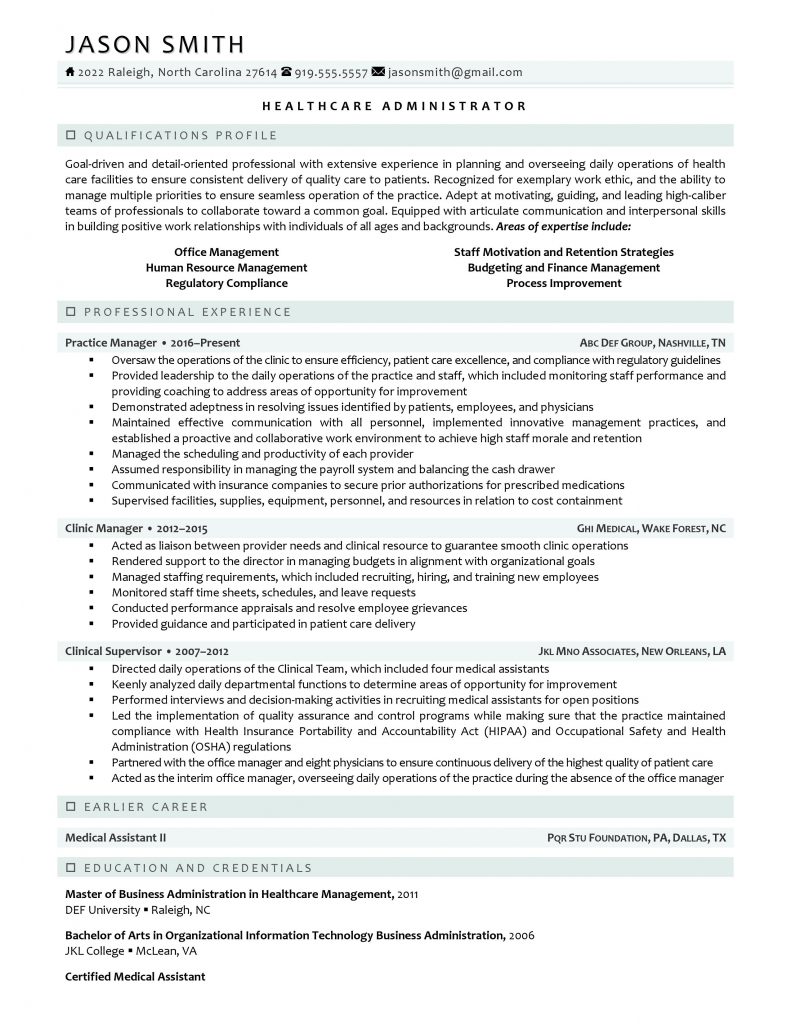 View more resume examples
B. Functional resume format. In contrast, this is suitable for job hoppers, entry-level job seekers, career shifters, and those re-entering the workforce. Also, this format is good for those who don't really fit the job opening. Why? This format focuses on the applicant's transferable skills instead of the directly related ones.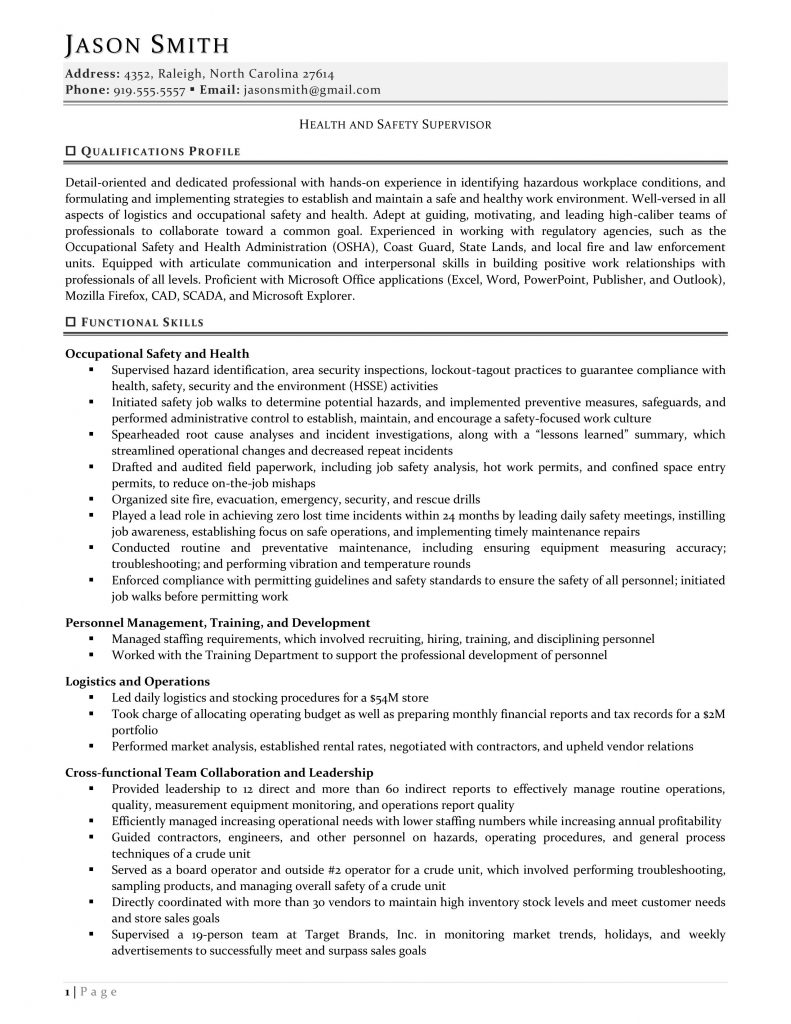 View more resume examples
C. Targeted resume format. This format focuses on a specific job opening. It's written to highlight skills and experiences relevant to a specific position. Targeting your resume to a specific job post may take time and effort. However, it makes it clearer for hiring managers to see you're a good fit for the job.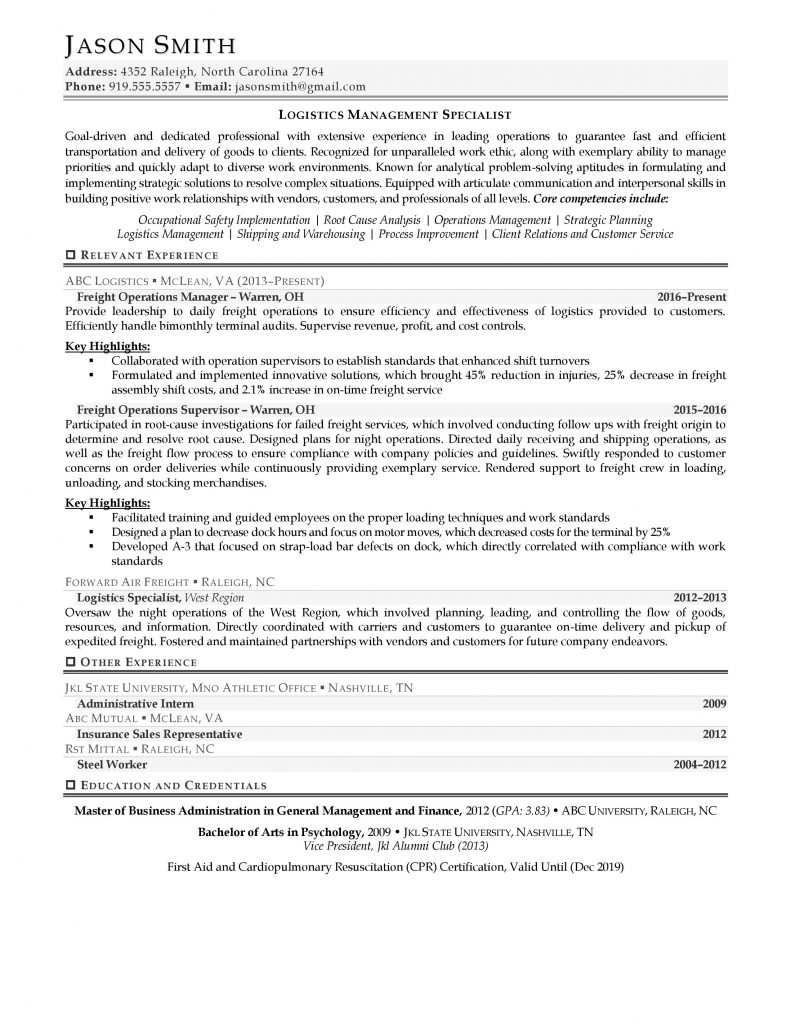 View more resume examples
3. Ensure your resume keeps up with the latest trends.
To write the perfect resume, it must keep up with the latest resume trends. A key factor to consider is to make an ATS-friendly resume. Recruiters use the Applicant Tracking System (ATS) to sort, scan, and rank job applications. How? They look for powerful resume keywords, experiences, and skills that match the job requirements. With this, ensure your resume keeps up with these trends so that it gets noticed (and helps you land your target job).
4. List your contact information.


This section must be complete with your relevant contact details. In this part, you must put your:
First and last name
Phone number
Mailing address or city and state
Professional email address
Optimized LinkedIn profile URL (optional)
5. Choose and write your winning resume introduction.

Next is the resume introduction. This is a summary of your qualifications for the job. It lets the hiring managers see if you qualify for the position at first glance. However, there are different types of profile summary:
Qualifications summary
Professional profile
Resume summary
They all serve the same goal: To gain the attention of hiring managers with your emphasized skills and experiences.
6. Highlight your relevant professional experience.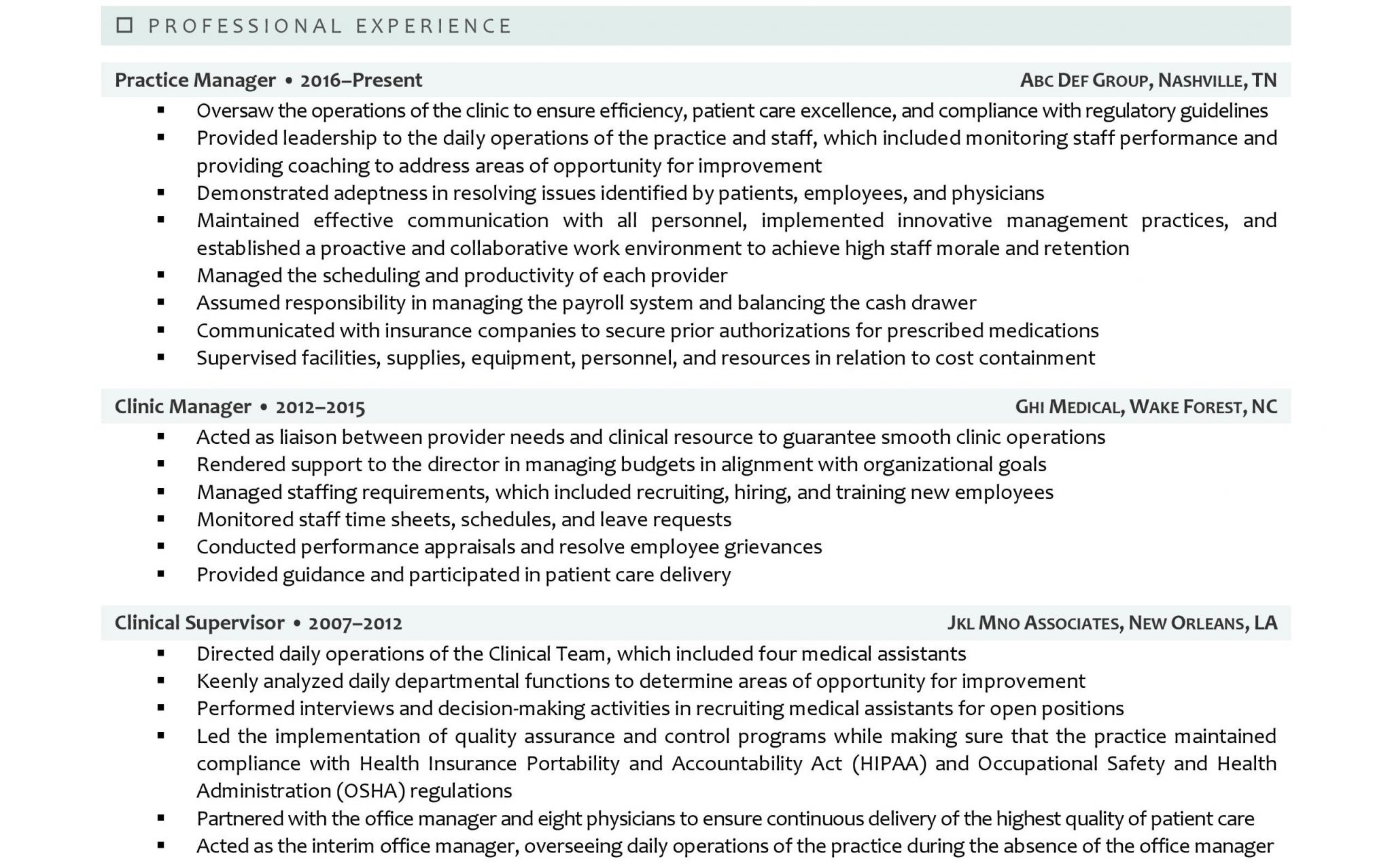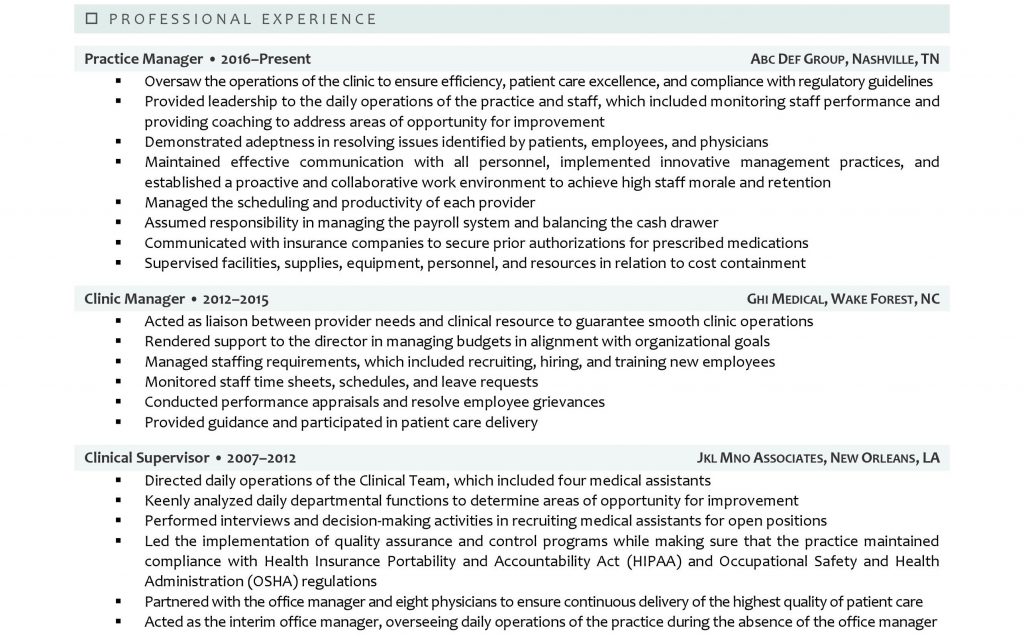 To write the perfect resume, you must give importance to this section. Aside from being the main course of your resume, this section must prove the skills listed in your qualifications summary. Take note: Only list professional experiences relevant to the job you're applying for. For each company, create a heading with the company's name, city and state, your job title, and the dates of employment (month and year).
What details should you include in this resume section?
Company name
Job title
Inclusive dates
Job description
Achievements
Expert tip: Review the job advertisement you saw before applying. If there's none, look up for other job postings with a similar position. Check job description examples and note the keywords relative to the nature of the job. Use these power words as resume keywords when writing your own resume. These words make it clear and easy for hiring managers to spot their best bet for the job.
7. Emphasize your education.

List your educational background, with your most recent degree first. State the institution, location, degree title, your major and minor, graduation year, and any honors related to the degree.
8. Mention your hard and soft skills.


Strengthen your resume by stating your skills—hard skills, soft skills, and technical proficiencies.
Hard skills are concrete, quantifiable abilities. Some of the most common hard skills are:
Web Architecture
HTML
Business Intelligence
SEO & SEM
Bookkeeping
Public Speaking
CSS
Foreign Languages
Soft skills are more personality-centric traits. Likewise, here are some of the most common soft skills:
Initiative
Integrity
Time management
Versatility
Open-mindedness
Responsibility
Discipline
Teamwork
Technical skills, on the other hand, are typically needed when applying for a job in the tech or engineering fields. Careers under these industries require specialized knowledge and hands-on skills. These are some examples of how technical skills may be listed:
Excel at HTML, C++, and Python
Proficient in Microsoft Office Suite, Visio, and Oracle
9. Include key awards, certifications, and honors.

Consider adding this section on your resume to strengthen it more. These details may only be present in your industry but it adds credence to your resume.
If your industry requires certifications, recruiters expect to see them on your resume. Likewise, a publications section is important for graduate students who have published journals relevant to the job they're applying for. Further, customize your resume more by putting an honors and awards section. This will surely help you stand out from the competition.
10. Format your resume.
After inputting all the necessary details, format your resume. Use professional font styles, readable font sizes, proper spacings, and a neat layout. Ensure your resume has easy-to-read fonts—with decreasing font sizes from your headers, subheadings, and descriptions. This makes it easy for hiring managers to see the more important details on your resume.
11. Proofread your resume and end it strong.
Edit and proofread your resume more than once. This helps you write the perfect resume with minimal to no errors. You wouldn't want to leave a negative impression with the hiring managers, right? Read it over and over at different times of the day to be sure you've checked everything. Also, have a friend, relative, or colleague read your resume and check it for you. If they believe it's a bit hard to understand, you may want to take a second look at your resume and do some edits.
12. Write a matching cover letter.
To accompany your resume, write a compelling cover letter. This boosts your chances of landing job interviews. If your resume sells what you can do for the company, then your cover letter helps you connect with recruiters on a deeper level. How? Your cover letter expresses your intent to land the job while stating further proof of your qualifications.
13. Not satisfied with how your resume turned out? Leave it to the experts.
Still not satisfied with your resume? Or don't really know how to write the perfect resume? Choose the best resume writing service provider, Resume Valley. We offer professional resume writing services: civilian resume, CV, and LinkedIn profile on top of our other trusted job application tools. Contact us and let us help you with your job needs today.