As new job seekers, not all recent college graduates have much work experience. This is especially true right now, given the critical job market amid the ongoing pandemic. Despite this, however, they can still write their excellent recent college graduate resume to land a job. Do you want to know how? In this article, we'll talk about:
So, do you need help in crafting your college graduate resume? Read on.
---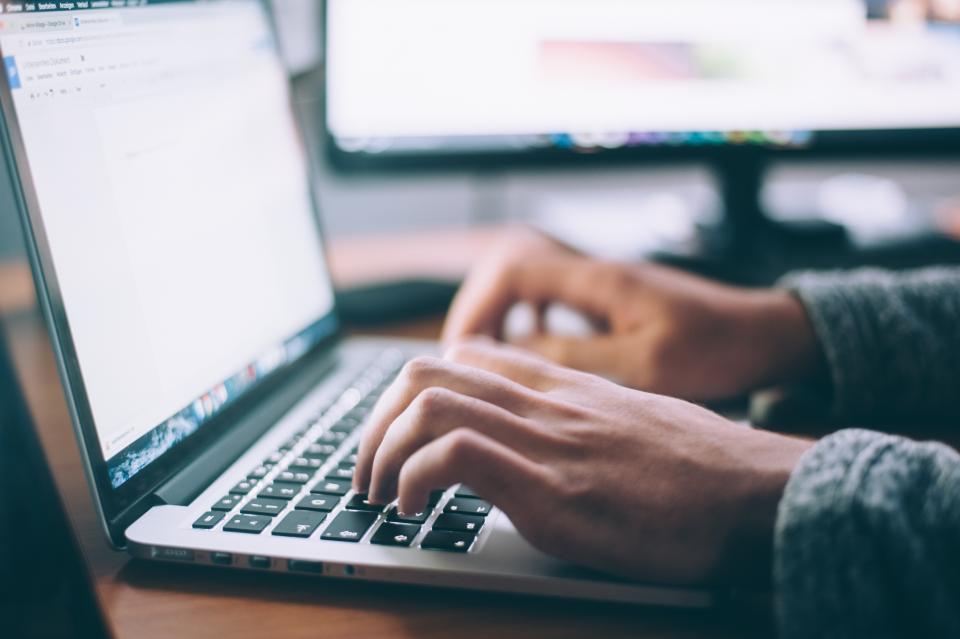 Being entry-level applicants fresh off your college career, acing your resume should be first in your priorities. As the world experiences the effects of the Coronavirus pandemic, some experts have sought for ways to help those looking for jobs, mainly recent college grads. For example, Business Insider lists the top entry-level jobs in to consider under today's new normal.

All of these bring us to the question: What are the factors of a strong recent graduate resume? Here's a list of the 10 things you should consider when writing yours.
Use a professional email address.
To build your reputable brand in the workforce, make sure your email address looks professional. Avoid unnecessary characters in your email address as it doesn't do you good. Also, have separate email addresses for your personal and work affairs.
Optimize your LinkedIn profile URL.
LinkedIn is a great platform to build your professional network. Hirers expect to find potential candidates there. Your job is to make sure that your profile is easy to find. One way to do so is to customize your profile URL and place it on the top part of your resume.
Make your summary section direct to the point.
In this day and age, a recent graduate resume objective is outdated. That said; use the first section for your resume summary. Go straight to the point. Express how you can contribute to your employer by stating your past achievements. While doing so, avoid putting buzzwords in your resume, such as 'creative' and 'excellent'. Instead of saying you have any or all of these traits, show proofs. With this, the hirer can check if you're fit for the job or not.
Put relevant keywords.
Resume screening today involves the use of the applicant tracking system (ATS), aside from passing through the HR staff before the hiring manager. What does this mean? You must optimize your resume with keywords relevant to your target job to get a higher chance of standing out from the competition.
List your selling points.
What's in it for the employer to hire you? If you have relevant internship experience, put it below your resume summary and education sections. However, if you have no past jobs or internships related to your target career, list down high-level courses you have taken or major activities you have been part of. Further, you can also list the honors and awards you've earned or other events which show your leadership skills.
Put the company descriptions.
To add credence to your resume, put descriptions of the past work environments you were exposed to during your internship, volunteer work, or past jobs you held. This way, employers understand your past work experiences more.
Use action verbs to state your work experiences.
Instead of using adjectives to describe your past work experiences, use action verbs. These include 'led' and 'built'. Describing your past job roles using action verbs lets your readers focus on how you contributed to the end result.
List your extracurricular activities and awards.
These may also serve as your best selling points. Listing these in your resume lets the hirers see your interests, strengths, and abilities in action.
List your relevant skills.
Review the job description of your target job and take note of the technical skills needed to fill the post. Assess yourself and if you have these skills and requirements, list them on your resume.
Leave out your references.
Since your resume should only be one page long, don't waste this space by putting references or the phrase "References available upon request." Besides, hirers already know you'll provide references if they request for them. Better leave out this section and put importance on the other sections instead.

Check this recent graduate resume example below and see why this is an effective one:
---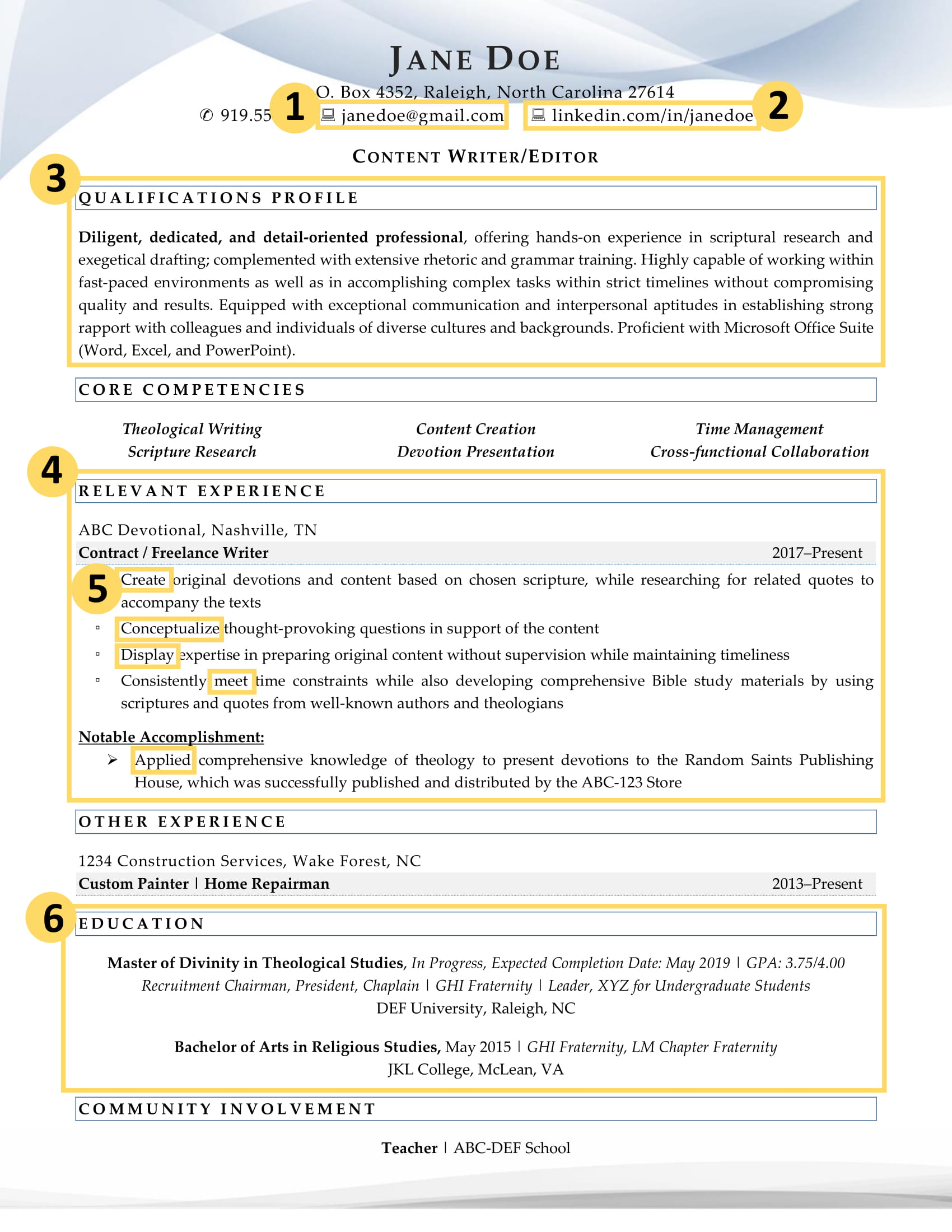 Jane has a professional email address.
Her LinkedIn profile URL is optimized.
Her resume summary is direct to the point.
She listed her relevant experience.
Jane used action verbs to describe her past duties.
She highlighted her education.

Recheck your recent graduate resume by heeding these tips in writing an effective one:
1. Write a compelling resume summary.
Use this section to highlight your top skills and selling points. Think of it as your elevator pitch in your resume. Make your readers hooked and convince them that you're their best bet for the job.
2. Highlight your education.
If you don't have much work experience, highlight your education instead. More than anything else, this is what the employer is more concerned about. Further, you may list your GPA if it's 3.5 or higher. However, employers will know why you opted not to include your GPA so be ready to answer this during the interview.
3. Emphasize relevant experiences.
Do you know how long a recent graduate resume should be? It's typically one page long. So you better squeeze in and emphasize your relevant experiences in your resume.
4. Use keywords.
What better way to optimize your resume than putting relevant keywords relevant to your target job!
5. Search for recent graduate resume samples.
It's amazing how almost everything can be accessed through the internet. Use it to your advantage. Search for resume writing tips and resume examples to use as your guide in writing your own.
6. Edit and recheck your recent graduate resume.
You should check, recheck, and edit your resume before sending it out. You don't want all of your hard work reap nothing, right? Look out for grammatical errors, misspellings, and formatting issues.
However, if you think you really need a hand in writing your recent graduate resume, let Resume Valley's professional resume writers do the job for you. See our professional resume writing services now or you may contact us for more details.