Resume, as a job search tool, remains an important key to land better job opportunities. However, resume trends are still what drive its effectiveness. Employers still get attracted to a resume with organized data, target keywords, and tailored job descriptions. Also, most firms expect your resume to keep up with the trends. As a millennial job seeker, you'll need to know the guides in writing the best resumes for 2018. Revamping your resume is an essential step to increase your chances of landing your dream job. With these 2018 resume trends guide, you'll come up with a market-ready resume.
As we enter a futuristic era of working industry, we may encounter resume parts that need to make room for the 2018 resume trends. We've packed the best resume format for 2018, which you can use to boost your job hunt.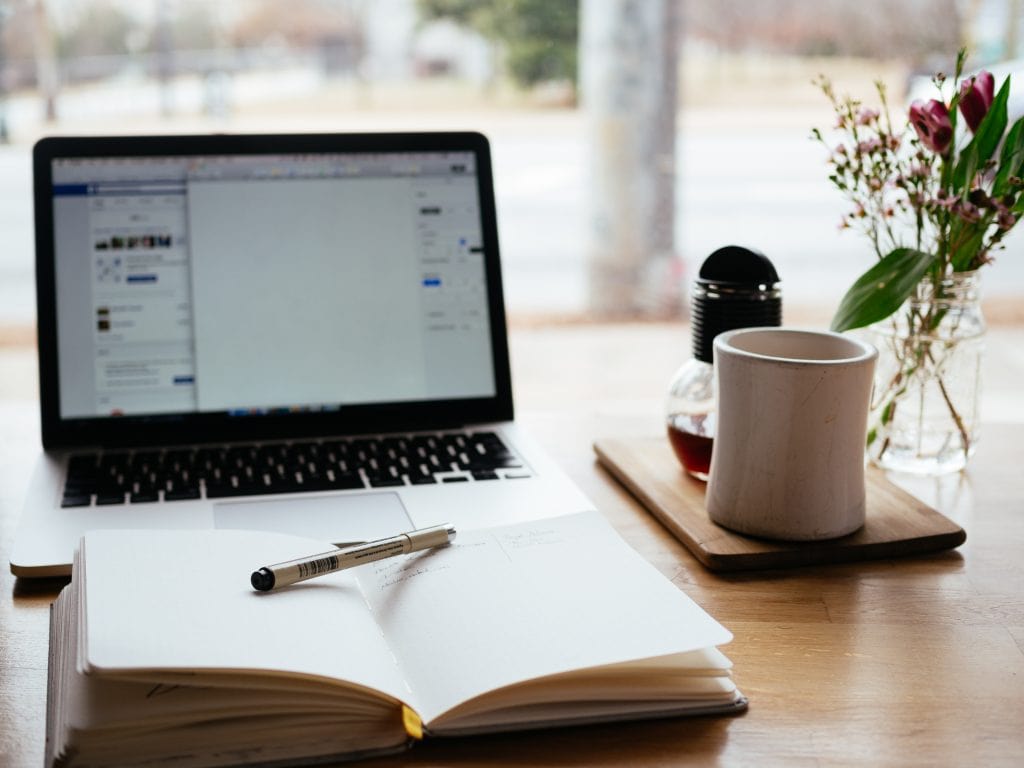 What's In and Hot for 2018 Resume Format?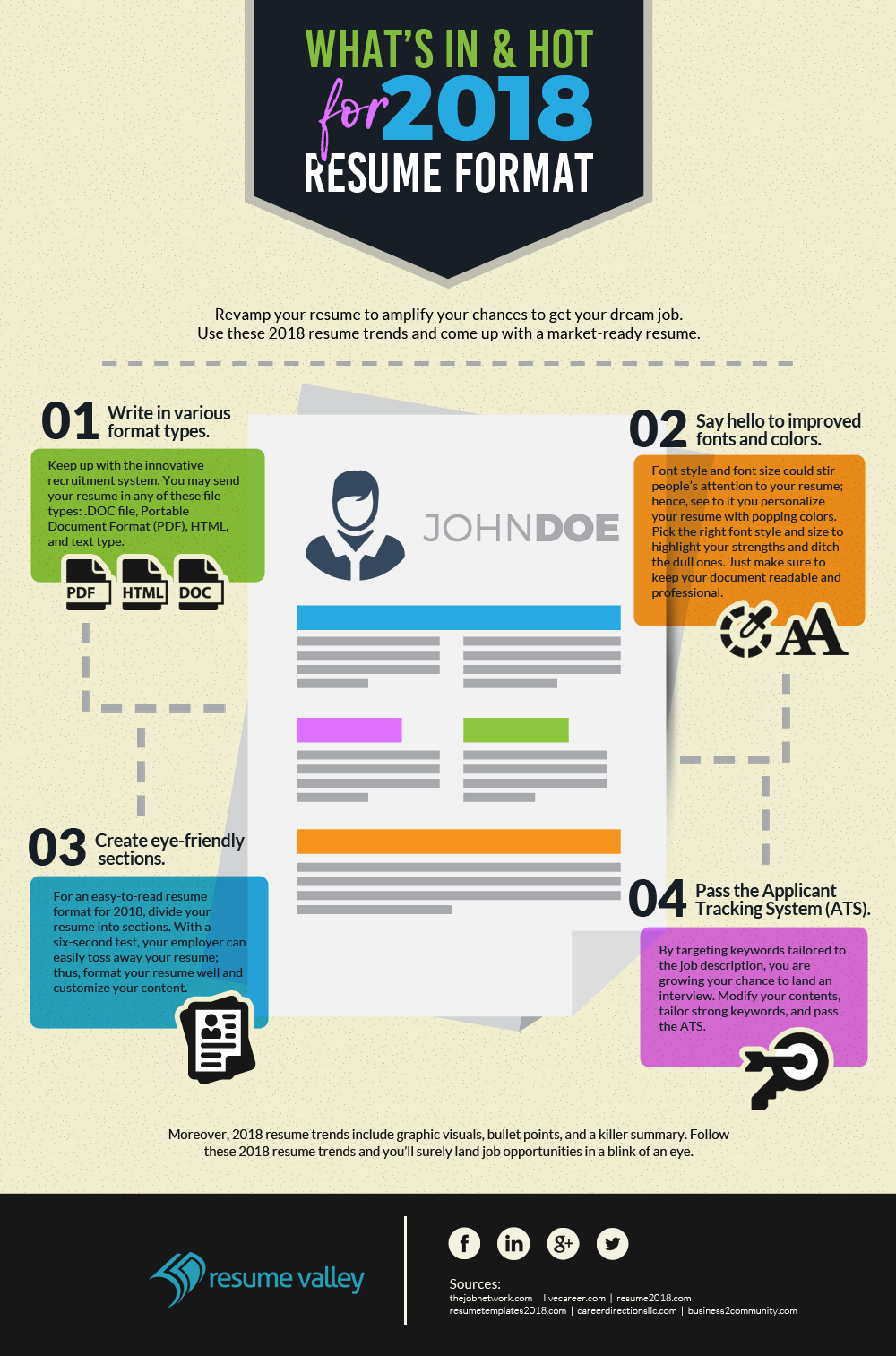 If you're scared of following old designs and resume models roving around the internet, this resume guide for 2018 will convince you to ditch your old templates. If you're still uncertain of how to squeeze your credentials and information in your resume, heed this 2018 resume trends.
Write in Various Format Types
With the innovative system of recruitment, your resume must fit with the various channels depending on your employer's taste. You can set up a version of your resume in four electronic types: word file, Portable Document Format (PDF), HTML, and text type. Word file is the basic resume form you can start with. Note the version of your copy to prevent harming your file and lose your grip. On, another note, what's good about a PDF file is the secured and locked attribute of your document. How you save your file is how your hiring manager see it. It's also a virus-free channel, so you can eliminate the risks of damaging other's file. Also, you can convert a version of your resume into HTML. It fits best for websites where you can also upload your copy. Just make sure to prepare a version of your resume in plain text format. It won't hurt preparing one just in case an employer restricts any kind of email attachments.
Say Hello to Improved Fonts and Colors
Although font style and font size take a huge chunk of attention, 2018 resume trends give way to a pop of color and font size. With new font styles coming out, you must pick the appropriate but striking font style and size to highlight your strength more. You can ditch the dull ones and avoid fancy and loud styles.
Create Eye-Friendly Sections
For a modern and updated resume format for 2018, manage an easy on the eyes sections. With six seconds test, your employer can easily toss away your resume. Hence, organize your resume equally and customize your content. Yes! The 2018 resume trends clear way to more genuine approach in resume writing.
Pass the Applicant Tracking System (ATS)
As technology slowly dominates the hiring industry, you must know how employers set criteria. You must target keywords tailored to the job description to increase your chance in landing an interview. Therefore, you must modify your contents, tailor strong keywords, and pass the ATS.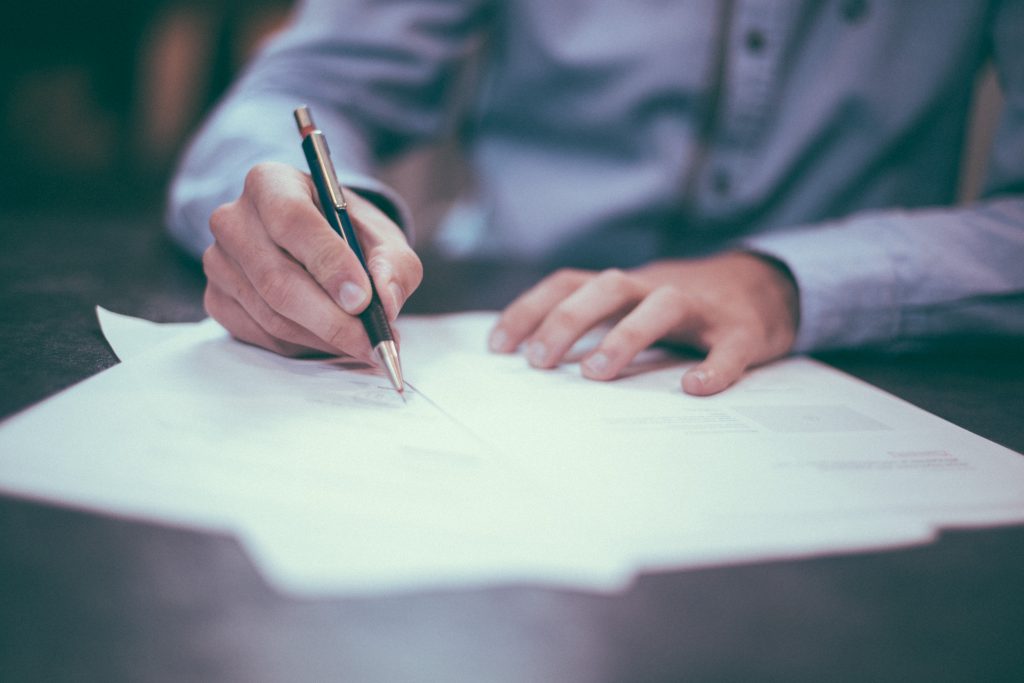 In resume writing, note the resume format for 2018 must-haves to ensure a stronger grip. Also, 2018 resume trends include graphic visuals, bullet points, and a killer summary. Graphic visuals such as graphs or even a personalized icon to lead your employer is a trend for resume format for 2018. Show positive results and sway them that you're the missing piece to complete their team. You can now take advantage of how bullet points can jam your data professionally. Follow these 2018 resume trends, and you'll surely land job opportunities in no time.
Are you still struggling to land job prospects? Maybe your resume lacks the drive to persuade an employer. Let our professional resume writers help you!
Share this to your friends! Download the infographic here.
Sources: thejobnetwork.com|livecareer.com|resume2018.com|resumetemplates2018.com|careerdirectionsllc.com|business2community.com|